American Academy of Periodontology to Hold its 104th Annual Meeting
CHICAGO  — The American Academy of Periodontology (AAP) will hold its 104th Annual Meeting Oct. 27-30, 2018, at the Vancouver Convention Centre in Vancouver, British Columbia. The event is presented in collaboration with the Canadian Academy of Periodontology, the Japanese Academy of Clinical Periodontology, and the Japanese Society of Periodontology. All dental professionals—including students, early-career periodontists, hygienists, office staff, and members of the dental media—are encouraged to attend.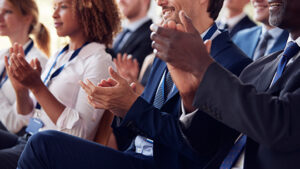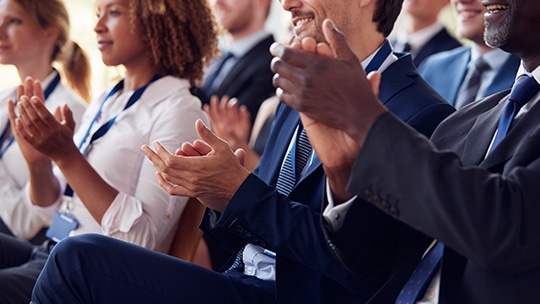 This year's meeting, which provides up to 25.5 continuing education credits, features 45 courses and more than 30 new speakers. Ten redesigned program tracks include oral pathology, oral medicine, and oral diagnosis; emerging concepts and innovative therapies; implant surgery and prosthetic rehabilitation; and periodontal plastic and soft tissue surgery.
"With a roster of periodontics' sharpest minds leading our many courses and events, this year's Annual Meeting is set to be a gathering of our specialty's best and brightest from around the world," says Steven R. Daniel, DDS, president of the AAP. "Attendees will have the opportunity to curate their experiences, and with the return of our Dental Hygiene Symposium, Student and New Periodontist series, and the Insurance Coding Workshops, there's something for everyone in the field."
Highlights of the 104th Annual Meeting include the following:
Endeavor to Succeed at the Opening General Session: Captain Mark Kelly, who spent more than 50 days in space aboard the Space Shuttles Endeavour and Discovery, will share insights on leadership, teamwork, and success during the meeting's keynote address on Sunday, Oct. 28.
Proceedings from the 2017 World Workshop on the Classification of Periodontal and Peri-Implant Diseases and Conditions: Members of the Workshop's organizing committee will discuss findings from the recently updated disease classification. This ticketed event, which takes place on Oct. 29, will highlight the newly developed staging and grading model for classification as well as the update's implications on patient care and dental education.

All-new Speaker Studio: Located in Exhibit Hall booth 533, the Speaker Studio provides a unique opportunity for attendees to interact with speakers and moderators throughout the meeting. Course presenters will be on hand for post-session conversations and Q&A in an intimate, small-group setting.
Exhibit Hall: At the center of the action will be the meeting's Exhibit Hall, where more than 300 booths will showcase an array of products and services.
To register for the 104th Annual Meeting, to view the complete Advance Program, or for more information, please visit members.perio.org/am2018, call 1-800-282-4867 ext. 3213, or email meetings@perio.org.