UIC College of Dentistry to Create Pediatric Dentistry Ambulatory Surgery Center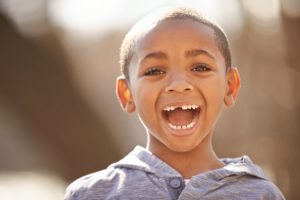 The University of Illinois at Chicago (UIC) College of Dentistry has been awarded a $2 million grant from the Illinois Children's Healthcare Foundation (ILCHF) to build a Pediatric Dentistry Ambulatory Surgery Center, which will house two general anesthesia suites and five procedure rooms. The new facility addresses the state's shortage of dental operatories for children on Medicaid.
Under the grant, UIC College of Dentistry will be able to serve an additional 1,000 pediatric patients annually who require oral health services under general anesthesia and an additional 1,520 pediatric patients who need to receive services under sedation.
UIC College of Dentistry currently has a waitlist of more than 1,300 underserved children, many of whom require dental care under general anesthesia, due to limited access to operating rooms. Approximately 1/3 of UIC dental patients have chronic health conditions, and 97% are at or below the poverty line and covered for dental care by Medicaid, according to UIC.
Construction on the new $3.3 million facility will begin November 2018 and be operational spring 2019. ILCHF provided $2M and UIC raised the additional funds.