Researchers Create Treatment for TMJ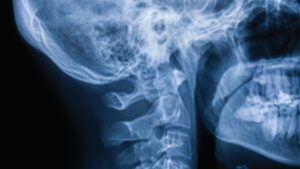 A joint study between University of California, Irvine, University of California, Davis and The University of Texas School of Dentistry at Houston, reports a novel tissue implant approach that has the potential to treat temporomandibular joint dysfunction (TMJ) has been successfully tested in animals. Findings from the study, "Tissue Engineering Toward Temporomandibular Joint Disc Regeneration," were published in Science Transitional Medicine.
Using animal models, investigators removed rib tissue from one donor test subject and isolated its cartilage cells. They utilized those cells to tissue-engineer jaw disc cartilage via a self-assembling process developed by the team. The new cartilage was surgically implanted into the damaged hinge point of the jaw joint, according to UCI News. Researchers say the TMJ defects were completely gone after two months.
UCI Distinguished Professor of Biomedical Engineering Kyriacos Athanasiou, PhD, PhM, MS, senior author of the study, notes the subjects that did not receive the cartilage implants experienced a 300% percent increase in osteoarthritis.
Read more about TMJ disorders at https://decisionsindentistry.com/article/common-sources-idiopathic-orofacial-pain/