$30M Student Loan Repayment Program for Dentists Included in California State Budget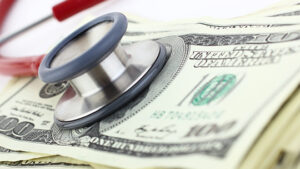 The California Dental Association (CDA) has announced the 2018-19 state budget signed by Gov. Jerry Brown dedicates $210 million from Proposition 56 Tobacco Tax revenue to Denti-Cal providers. The funding, which amounts to $600 million in new funding with federal matching grants, will provide supplemental payments to increase reimbursement rates for Denti-Cal providers throughout the state.
The budget also includes a one-time allocation of $30 million toward a program that will reimburse student loans for dentists who commit to serving Denti-Cal recipients and locate their practice to an area that lacks adequate providers. The California Department of Health Care Services and the Office of Statewide Health Planning and Development, with stakeholder input, will develop award criteria.
According to the CDA, the proposal for the 2018-19-budget year includes adding incentives for the top 26 utilized Code on Dental Procedures and Nomenclature codes, including adult dental preventive services, periodontal therapy and some diagnostic procedures. Also included in the proposal is increasing reimbursement to support the additional time needed to treat individuals with special health care needs, and for general anesthesia and IV sedation to create parity with medical providers.