July 2018 Product Showcase
Glidewell Dental
BruxZir® Esthetic Solid Zirconia is a new category of dental zirconia, made possible by three years of research & development at Glidewell Dental. This anterior-grade formulation is created using proprietary processing, which results in natural translucency, beautiful shade-matching and extraordinary strength of 870 MPa on average. Prescribing BruxZir Esthetic zirconia in tandem with the original BruxZir Full-Strength material for the posterior, your restorative solutions can be as dynamic as your clinical needs.
For more information, click here or call 866-497-3647.
Kettenbach
Panasil® impression materials are addition-curing vinyl polysiloxane (VPS) elastomeric materials with hydrophilic properties, high tear strength, dimensional accuracy and a high resistance to permanent deformation. Panasil® materials provide superior precision and performance in extreme situations. With a variety of viscosities and set times, Panasil® can provide a custom combination to suit your specific needs. Call Kettenbach today to get your favorite combination.
For more information, click here or call 877-532-2123.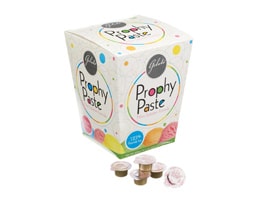 Keystone Industries
Gelato® Prophy Paste provides smooth, pliable and splatter-free application. The 1.23% fluoride ion Gelato paste, 6-time winner of The Dental Advisor's Top Prophy Paste (2013 through 2018), is perfect for high-luster polishing and stain removal, but it remains gentle enough on the enamel with minimal enamel loss.
For more information, click here.
LendingUSA
LendingUSA is patient financing that works for your practice. We charge you no merchant fees whatsoever on all prime loans, and our larger loan amounts – up to $35,000 – help more patients afford their recommended treatment. Application and pre-approvals take just minutes, and we fund you quickly and directly. It's a smart, accessible financing solution designed to help you grow your practice.
For a free demo, click here or call 866-844-6065.