Biolase Hosts User Community Forums on Dental Lasers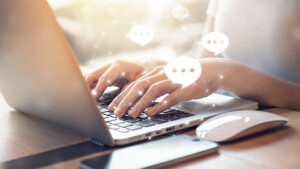 Irvine, California-based Biolase Inc will host a series of forums to provide dental offices with an informal platform to discuss the technical and practical aspects of laser dentistry. During the monthly Biolase User Community sessions, oral health professionals can meet and ask company representatives about setup, care, maintenance, and how to talk to patients about the use and benefits of minimally invasive all-tissue dental lasers, including the Waterlase Express.
The goal of the program is to demonstrate how lasers can be used to help grow dental practices; show dentists the procedures that can be performed with dental lasers; and to create a forum for open discussions with dentists.
The next Biolase User Community event will be held from 9 a.m. to 11 a.m., Friday, July 20 at Biolase World Headquarters at 4 Cromwell in Irvine, California. To sign up for the free event, visit events.wcli.org.