Dentists Screen 22,000 Marylanders For Hypertension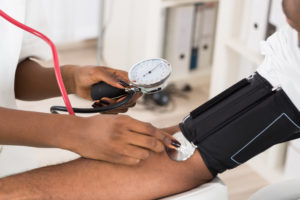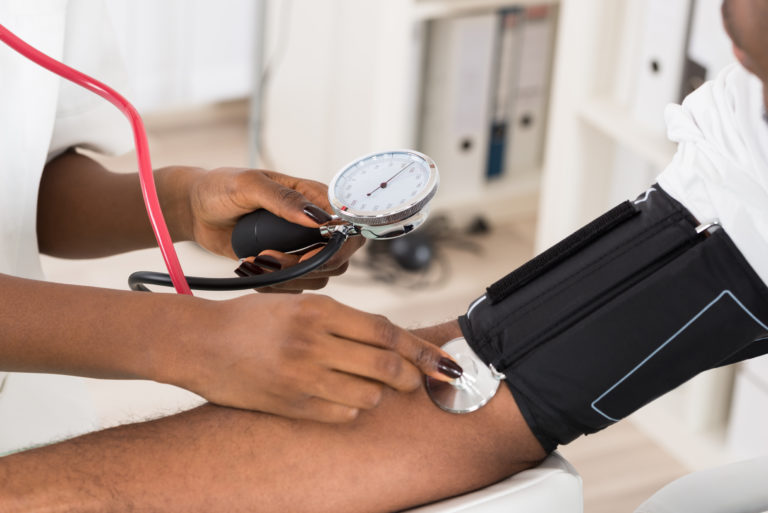 BALTIMORE, Md (July 31, 2018) — Thanks to a grant from the Centers for Disease Control and Prevention (CDC), more dentists are screening Marylanders for hypertension than ever before. The grant funds a pilot program overseen by the Maryland Department of Health (MDH) Office of Oral Health and the Center for Chronic Disease Prevention and Control to encourage dental professionals to screen patients for hypertension at every visit and refer cases of elevated and high blood pressure to medical professionals and community resources for further services.
To promote the pilot, MDH launched a campaign, "Two Minutes With Your Dentist Can Save Your Life," which educates Marylanders about the critical role dentists play in identifying undiagnosed hypertension as well as reminds dentists of the critical role they can play in a patient's overall health. As a part of the campaign, a traveling banner exhibit, coupled with a discussion explaining the importance of good oral health for better health, recently kicked off at the Enoch Pratt Free Library Orleans Street Branch in Baltimore and the Carroll County Public Library North Carroll Branch in Hampstead. Additional banner exhibits will be announced throughout the year.
A Life Saved
In one case, a 41-year-old man was visiting the Baltimore City Health Department Eastern Dental Clinic, a pilot program participant, for an oral exam when he was screened for hypertension by the dental assistant. The patient's reading was 147/101—high blood pressure. The dentist urged the patient to see his primary care provider as soon as possible since he had not reported a previous history of hypertension.
Concerned about his health, the patient immediately visited a local emergency room. While at the ER, physicians determined that he had an undiagnosed heart condition. Today, the patient is doing well and gives credit to the Eastern Dental Clinic staff for saving his life. 
To learn how "Two Minutes With Your Dentist Can Save Your Life," please visit www.health.maryland.gov/oral-health.