American Dental Association and CVS Pharmacy Collaborate to Expand Oral Health Education to Consumers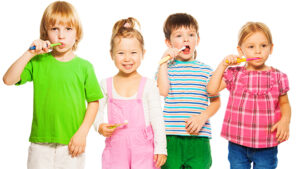 CHICAGO, January 24, 2018 – The American Dental Association (ADA) and CVS Pharmacy has  announced a 3-year oral care collaboration to help put millions of Americans on a path to better overall health.
Through this initiative, credible oral health information, including the ADA's resource to help consumers find a dentist will be more widely accessible to customers at CVS Pharmacy's 7,900 retail locations nationwide.  
"We are committed to making it easier for our customers to find the right products and expertise to help manage all of their health and wellness needs," says Maly Bernstein, MBA, vice president of beauty and personal care at CVS Health. "Our partnership with ADA ensures that our customers have access to the best oral health resources, expertise and assortment of products."
"This collaboration provides the ADA with a huge platform to send a message about the value of oral health to overall health," says Joseph P. Crowley, DDS, ADA president. "Our aim is to provide all consumers with credible oral care guidance and clinically-validated information about over-the-counter dental health products."
A core component of the initiative is to give premium in-store and online placement and promotion of dental care products — from mouth rinses, toothbrushes, toothpastes, floss/interdental cleaners and sugar-free gum — that have received the ADA Seal of Acceptance.
Products that earn the Seal have undergone ADA scrutiny, with extensive review of data from clinical and/or laboratory studies to ensure the company's therapeutic claims are legitimate. The ADA Seal program requirements are consistent with current ADA and American National Standards Institute-approved standards.
The CVS/ADA collaboration will also include public awareness and engagement programs, including the ADA Find-A-Dentist online search tool, which allows potential patients to easily find an ADA dentist in their area.