Oral Health America to Award First Program Champion Awards at 28th Annual Gala & Benefit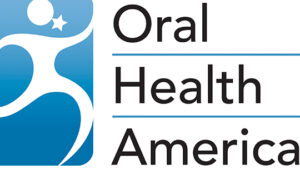 CHICAGO, January 18, 2018 — Oral Health America (OHA) will present two new awards at its 28th Annual Gala & Benefit on February 21, 2018 at the Marriott Marquis Chicago (at McCormick Place). OHA will recognize two program partners with a Program Champion Award, which acknowledges OHA partners who have demonstrated leadership and a collective impact on the oral health of vulnerable children or older adults in their geographical community.
The Marshall University/West Virginia Oral Health Coalition will be awarded the Smiles Across America Program Champion Award for their commitment to advancing the oral health of low-income children in West Virginia and their contributions to growing the OHA Webinar Series. A founding partner of Smiles Across America, which helps to address and educate children and their families on the importance of oral health care, Marshall University/West Virginia Oral Health Coalition has strengthened their commitment to children through the establishment of West Virginia Healthy Kids and Families.
The DuPage County Health Department (DCHD) will be awarded the Wisdom Tooth Project Program Champion Award for their dedication to advancing the oral health of older adults. In partnership with the Wisdom Tooth Project, which strives to improve the lives of older adults, DCHD hygienists have conducted over 50 Tooth Wisdom: Get Smart About Your Mouth workshops to more than 720 older adults. These workshops provide older adults with a sense of self-efficacy to care for their oral health, delivered in community settings where they naturally congregate.
 The Program Champion Awards will be presented during the dinner at OHA's annual gala which is recognized as the premier charity event kicking off the Chicago Midwinter Meeting. It will feature a cocktail reception, dinner and dancing, as well as a silent auction and raffles.
Tickets for OHA's gala are currently on sale. For more information on the 28th Annual Gala & Benefit, visit oralhealthamerica.org/gala or contact David Perez, Corporate Sponsorship Manager, at [email protected] or 312-836-9900.