Oral Health America Announces 28th Annual Gala & Benefit at the New Marriott Marquis Chicago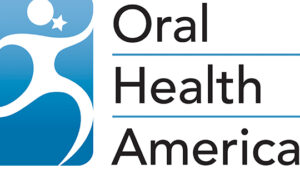 Chicago Non-profit Fundraiser Supports Programming and Offers Premier Networking Ahead of Midwinter
CHICAGO, December 15, 2017 — Oral Health America (OHA) proudly announces their 28th Annual Gala & Benefit on February 21, 2018 at the Marriott Marquis Chicago, located near McCormick Place. For the last 28 years, the gala has heralded the arrival of the Chicago Midwinter Dental Meeting as the premier networking event of the year and OHA's largest annual fundraising event.
The Annual Gala & Benefit provides much-needed support to OHA's programming, which serves individuals across the lifespan from children to older adults. These efforts have grown tremendously in large part due to funds raised at the event. Held the night before the beginning of Midwinter, OHA's Gala brings together more than 700 dental professionals and supporters from 300 companies, dozens of private practices and several other organizations.
This year's theme, Emergence & Empowerment, speaks to OHA's ability to help vulnerable communities emerge more empowered through education and access to oral and overall health. The Gala commences with a cocktail reception before dinner. Highlights of the evening include a silent auction, raffles, bid for the cause and dancing.
Learn more about the event at oralhealthamerica.org/gala or contact Jonathan Mayo at 312-836-9900 or jonathan.mayo@oralhealthamerica.org.