American Dental Association Joins Health Care Innovation Incubator MATTER 
New partnership seeks to accelerate collaboration, delivery of dental care and oral health in America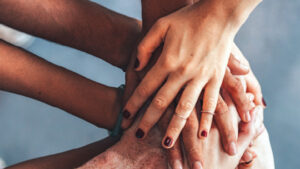 CHICAGO, Oct. 12, 2017 – The American Dental Association (ADA), the nation's largest dental association, and MATTER, the Chicago-based health care technology incubator and industry hub, today announced a new strategic collaboration. Dedicated to health care innovation, the two organizations will work together to accelerate the development of new technologies that improve oral health.
"The ADA has always been committed to research and innovation that will advance the practice of dentistry and improve oral health across the board," said Gary L. Roberts, DDS, ADA president. "We're looking forward to working with MATTER and its membership to influence the landscape of health care for the better."
Through MATTER, innovators from across the health care industry connect and collaborate to accelerate the development and growth of solutions that will revolutionize health care and provide solutions to the most meaningful industry challenges.
"MATTER is advancing the development of health IT, medical device, diagnostics and biopharmaceutical technologies that are already helping millions of patients and thousands of clinicians," remarked Steven Collens, chief executive officer, MATTER. "We look forward to working with the ADA to help accelerate solutions that will help dentists and improve oral health."
"As we look toward the future, improvement in the delivery of dental care becomes more and more dependent on rapid innovation," said Joseph P. Crowley, DDS, ADA president-elect. "We're glad to be partnering with MATTER, whose membership is working to identify and support the growth of next-generation technologies."