Colgate and Academy for Academic Leadership Launch Online Faculty Training Program to Help Develop the Foundations of Clinical Research
New York, New York—Colgate-Palmolive has announced the launch of an online faculty development program tailored to educators looking to start a research career. The program, entitled "Foundations of Conducting Clinical Research" was developed in partnership with the Academy for Academic Leadership (AAL) and designed for faculty who wish to improve their understanding of research processes and who want to become more involved in the research capacities at their institutions.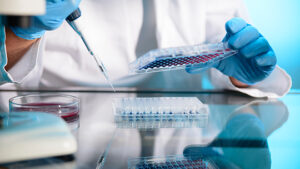 The program focuses on the fundamentals of conducting oral health clinical research, and includes sessions on designing a clinical research study, scientific writing, data collection and management, basic statistics, ethical research practices, and how to publish scientific articles. It is also available to dental faculty who wish to incorporate the training within the dental school curriculum. Bruce Pihlstrom,DDS, MS, a leader in dental research, narrates the six-module program.
"The program developed by Colgate and AAL allows every faculty member to learn about clinical research in an approachable manner," says Tobias E. Rodriguez, PhD, vice president at AAL and the new program's project lead. "The program was designed to help dental and dental hygiene educators learn about the fundamentals of clinical research, and support them as they begin studies of their own. Colgate's efforts provide a rare opportunity to educators who otherwise wouldn't have the time or resources to access a high-quality, in-depth training program."
Fotinos Panagakos, DMD, MEd, MBA, global director, Scientific Affairs for Colgate, was equally excited about launching this program. "Colgate, as a global leader in oral care, and consistent partner in the dental academic world, realized the need for this type of training. By partnering with a great organization like Academy for Academic Leadership, and delivering the content online, we can reach dental school faculty anywhere, around the world with this developmental training."
The program is hosted on the Colgate Dental Educators website, colgatedentaleducatorsnetwork.com. Participants will need to register on the site using a unique access code in order to gain access. The required code is available from the country or regional Colgate professional representative and academic team. Dental school faculty members in the U.S. who are interested in participating in the new training program should contact the Colgate Academic Manager in their region (click here for a list of U.S. regional academic managers.) Those outside the U.S. can contact their local Colgate professional representative for more information and access.