American Academy of Periodontology to Hold its 103rd Annual Meeting in Boston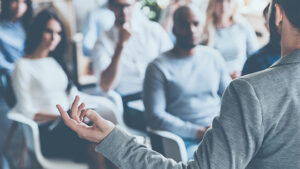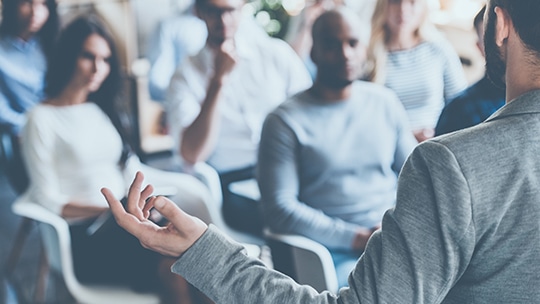 CHICAGO (June 19, 2017) — The American Academy of Periodontology (AAP) will hold its 103rd Annual Meeting September 9–12, 2017, at the Boston Convention and Exhibition Center in Boston, Massachusetts. All dental professionals—including students, early-career dentists, office staff, and members of the dental media—are encouraged to attend.
This year's meeting, which provides up to 26 continuing education credits, features more than 20 new speakers and an array of courses in such topics as oral reconstructive surgery, dental implants, regenerative treatments, interdisciplinary therapies, practice management, and more.
Returning to the AAP's Annual Meeting is the Student and New Periodontist series (a curation of courses, events, and activities designed for early-career professionals) and the popular Dental Hygiene Symposium, a morning of hygienist-focused lectures on the perio-systemic link, implant maintenance, endoscopic periodontal debridement, and the future of laser therapy.
"The Academy is pleased to welcome thought-leaders and clinicians from all over the world to join us for this year's Annual Meeting," says Terrence J. Griffin, DMD, president of the AAP. "Attendees will find courses to suit their interests, whether they are clinicians, students, researchers, educators, or part of a dental practice staff."
Highlights of the 103rd Annual Meeting include the following:
Best-selling author at the Opening General Session: Alison Levine, whose climbing expeditions on each of the Seven Summits are the focus of her New York Times–bestseller "On the Edge: Leadership Lessons from Mount Everest and Other Extreme Environments," provides the meeting's keynote address on Sunday, Sept. 10. Levine's tales of adventure coupled with practical advice for today's competitive business environment are sure to motivate and inspire.
New Practical Courses: New opportunities include sessions on contemporary furcation management and virtual implant surgery. The results from this year's Best Evidence Consensus on CBCT and Lasers are the subject of "Results from the Roundtables," a discussion on the clinical value and applicability of these technologies to be held on Monday, Sept. 11.
Periodontal Career Fair: Practices seeking new associates or owners will be available to meet with periodontists starting their careers and others seeking new opportunities at the Periodontal Career Fair on Sunday, Sept. 10.
To register for the 103rd Annual Meeting, to view the complete Advance Program, or for more information, please visit perio.org/meetings, call 1-800-282-4867 ext. 3213, or email meetings@perio.org.
Registration fees for media representatives attending the AAP's 103rd Annual Meeting will be waived, granting access to all non-ticketed sessions and seminars. Presenters and AAP representatives will be available for on-site interviews, film, and photo shoots, which must be scheduled in advance with AAP Public Relations staff. For press credentials, contact the Academy's Public Relations Department at 312-573-3243 or mame@perio.org.