American Academy of Periodontology Announces First Recipient of Sunstar Innovation Grant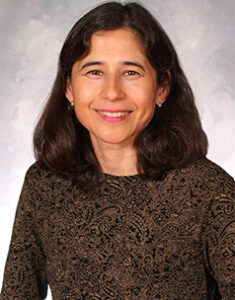 The American Academy of Periodontology (AAP) is pleased to announce that member Yvonne Kapila, DDS, PhD, is the first recipient of its new Sunstar Innovation Grant (SIG). The $30,000 research grant, a component of the AAP's recent partnership with oral health and technology company Sunstar, provides support to an AAP member whose research endeavors show significant potential to advance the science and practice of periodontics.
Kapila's research project, "Natural Bacteriocins as Pre/Pro-Biotics to Promote Oral Health and Prevent Periodontal Disease," was selected out of 15 grant submissions. This project aims to build a foundation for using pre- or pro-biotics containing nisin (commonly used as a food preservative) or nisin-secreting bacteria to promote the maintenance of a healthy oral microbiome and to prevent the formation of pathogenic biofilms associated with periodontal disease.
As part of the Innovation Grant program, Sunstar has committed to awarding six research grants to select AAP members over a 3-year period beginning in 2017. The AAP's Research Submissions Committee examines all abstracts against criteria established by Sunstar and the Academy.
Kapila will present the results of her study at a future AAP Annual Meeting.
The Academy encourages members who are actively conducting scientific research in a clinical setting to submit research abstracts and proposals for consideration of future grant awards. Applications will be accepted in Fall 2017. For more information on the Sunstar Innovation Grant, contact Scientific Affairs Manager Stephanie Heffner at stephanie@perio.org.