American Dental Education Association Appoints New Leader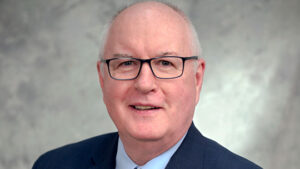 R. Lamont "Monty" MacNeil, DDS, MDentSc, dean of the University of Connecticut (UConn) School of Dental Medicine, has begun a one-year term as chair-elect of the American Dental Education Association's (ADEA) Board of Directors, according to UConn Today.
MacNeil was appointed to the board at ADEA's Annual Session and Exhibition in Long Beach, California, in March. His one-year term as board chair starts in March 2018.
"Dr. MacNeil is precisely the kind of thoughtful, collaborative leader we need to stay ahead of continuous change in health care and higher education," Richard W. Valachovic, DMD, MPH, ADEA president and CEO told UConn Today. "His strategic vision and ability to bring people together will serve our association well, especially as we work to ensure oral health is at the forefront of overall health in North America."
MacNeil has served on the ADEA board of directors since March 2015.