NYU Dentistry's Courtney Chinn Awarded HRSA Grant to Establish Faculty Development Program
Program seeks to grow a diverse and qualified cohort of pediatric dental and dental hygiene faculty who will expand dental access by engaging trainees in quality, community-based rotations.
Courtney H. Chinn, DDS, MPH, clinical associate professor of pediatric dentistry and director of the postgraduate program in pediatric dentistry at the NYU College of Dentistry (NYU Dentistry), has received a five-year, $1.3 million award from the Health Resources and Services Administration (HRSA) to establish Growing Faculty Success in Community-based Educational Settings (Growing Success).
"The goal of this novel faculty development program," explains Chinn, "is to recruit, develop, and retain faculty who are committed to teaching the delivery of quality, interprofessional, community-based oral health care for underserved pediatric, adolescent, and special needs populations and to inspire trainees to utilize their skills in their future careers." Grant partners of the NYU Department of Pediatric Dentistry include the NYU Dentistry Office of Allied Health Programs, Office of Professional Development, and Office of Student Affairs & Academic Support Services.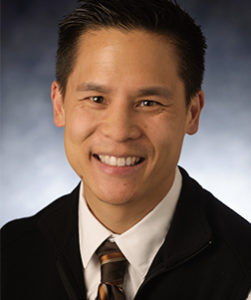 Growing Success seeks to achieve this goal by establishing a community-based educator track for qualified pediatric dentists and dental hygienists who demonstrate sincere interest in teaching students to deliver successful community-based dental services. Over the five-year program, selected faculty will receive educational loan repayment and participate in structured development activities designed to bolster their personal professional portfolios while simultaneously building their confidence, comfort, and skill sets to succeed in educating future dental professionals.
The program consists of a core "community-based curriculum" offered by NYU Dentistry's Office of Faculty Development; pre-selection into one of three "community-based concentrations" (in school-based oral health, interprofessional education, or community dental hygiene) offered by the College's Department of Pediatric Dentistry and its Office of Allied Health Programs; guided mentorship; and individually-tailored faculty development experiences.
Growing Success leverages the extensive network of NYU Department of Pediatric Dentistry community partners including Head Start, the New York City Department of Education and Department of Health and Mental Hygiene, Bellevue Hospital Center, the NYU Meyers College of Nursing, and the NYU School of Medicine to place faculty and students in community-based primary care sites throughout New York City. Through these placements, Growing Success seeks to improve the effectiveness and efficiency of current community programs while strengthening existing partnerships. Moreover, as the largest dental school in the US, NYU Dentistry is uniquely positioned to help narrow the dental workforce gap for underserved pediatric populations not only in New York City but beyond, as faculty who complete this track go on to teach and practice across the nation.
"The current challenge facing dental professionals and oral health advocates," says Chinn, "is to ensure an adequate and appropriately trained dental workforce that can successfully meet the oral health needs of a large and growing US pediatric population. The next generation of dentists and hygienists must be equipped with the knowledge, experience, and confidence that will allow them to successfully provide services and improve access to care for traditionally underserved communities. Recruiting and supporting diverse, high-quality dental school faculty is a crucial element in facilitating the growth and success of our future dental professionals."
Featured photo courtesy of NYU Dentistry, Leo Sorel