WHO Issues New Guidance on HIV Self-Testing Ahead of World AIDS Day
GENEVA — In advance of World AIDS Day on Dec. 1, a global health day dedicated to support the fight against the disease, the World Health Organization (WHO) has released new guidelines on HIV self-testing to improve access to HIV diagnosis. Self-testing allows individuals to use oral fluid or blood-finger-pricks to learn their status in a private setting. Results are ready within 20 minutes or less.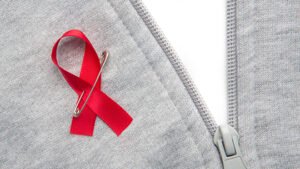 "By offering HIV self-testing, we can empower people to learn their HIV status, and also notify their partners and encourage them to get tested as well," notes Gottfried Hirnschall, MD, director of WHO's Department of HIV. "This should lead to more people knowing their status and being able to act upon it. Self-testing will be particularly relevant for individuals who may find it difficult to access testing in clinical settings, or who might prefer self-testing."
Dental professionals can do their part to help patients with early diagnosis by offering in-office testing services. According to WHO, between 2005 and 2015, the percentage of people with HIV who learned their status increased from 12% to 60% globally. This increase in HIV testing worldwide has led to more than 80% of all people diagnosed with HIV receiving antiretroviral therapy (ART).
The new WHO guidelines recommend ways to help HIV-positive individuals notify their partners about their status, and encourage them to get tested. The report reveals that more than 18 million people with HIV are currently receiving ART; in addition, a similar number is still unable to access treatment — the majority of which are unaware of their HIV-positive status. Today, 40% of all people with HIV — more than 14 million — remain unaware of their status.