Product Profile: V-Posil impression system from VOCO
Time-Optimized Impression Material Delivers Precise Clinical Detail.
TIME-OPTIMIZED IMPRESSION MATERIAL DELIVERS PRECISE CLINICAL DETAIL
FEATURES AND BENEFITS
The versatility of the V-Posil impression system sets it apart from other VPS materials.
VOCO's "time optimization" technology eliminates the need for dentists to choose between fast-set or regular-set vinyl polysiloxane (VPS) impression materials, because V-Posil combines the best features of both.
Traditional fast-set VPS materials allow a short set time, but typically limit working time. Regular-set materials provide more working time, but generally require a longer set time, which increases the potential for errors and retakes. Thanks to its adjustable working time, V-Posil adapts to each clinician's working style.
Another advantage of time optimization is that it boosts clinical efficiency, because this material requires up to 30% less chairtime than conventional VPS products.
V-Posil allows an adjustable working time of up to two minutes (giving practitioners control over the pace of the procedure), and an abbreviated, two-minute thermoactivated set time that improves efficiency, as well as patient comfort.
This easy-to-use, A-silicone-based material offers rapid snap-set technology that reduces time in the critical zone by up to 50%, thus minimizing the potential for retakes or distortion.
Also indicated for reline impressions and when fabricating full or partial dentures, V-Posil provides consistent accuracy, while also ensuring patient comfort and time savings.
Due to its low, polyether-like contact angle (< 10°), V-Posil's superior hydrophilicity displaces saliva and blood for enhanced contact with the anatomy and, thus, more precise impressions.
V-Posil's exceptional tear strength and elastic recovery ensure dimensional accuracy of the impression during and after removal.
Clinicians can choose from putty, heavy-body, light-body and X-light-body viscosities.
BOTTOM LINE
Available in a choice of viscosities, V-Posil lends itself to all impression techniques, including the one-step, two-step or putty-wash methods. In addition to VOCO's time optimization technology, V-Posil further speeds chairtime by offering a Dynamic Dispenser for the heavy-body fast-set material that utilizes 380-ml cartridges that allow tray filling at the touch of a button. Beyond these clinical benefits, V-Posil offers yet another practice advantage: This two-in-one material reduces inventory needs, which saves money and storage space.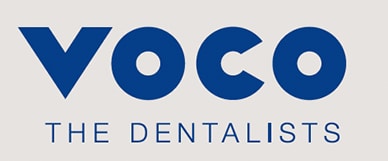 From Decisions in Dentistry. September 2017;3(9):52.