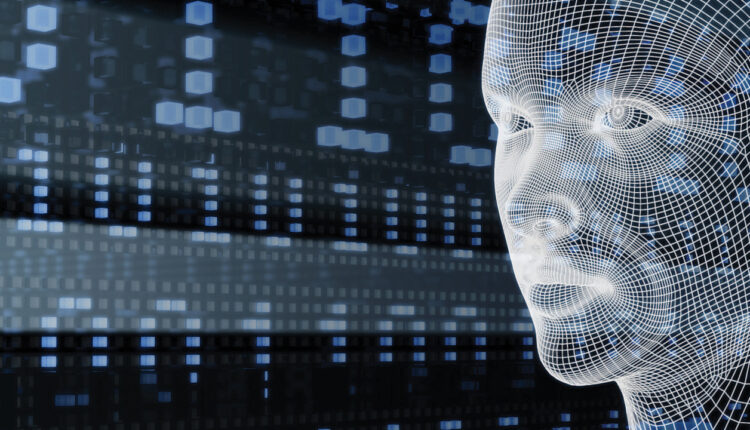 Practical Considerations for Digital Dentistry
An exploration of clinical capabilities that impact the integration of modern technologies into daily practice.
An exploration of clinical capabilities that impact the integration of modern technologies into daily practice
Digital technology plays an influential role in the delivery of dental care, and treatment is evolving rapidly as a result of ongoing advances. Digital radiology and photography, for example, help improve diagnostic capabilities and outcomes. In addition, many routine dental processes have been positively impacted by digital technology, including communication and information handling, claims processing and insurance reimbursement, and practice management through metrics tracking. Initially, digital dentistry focused on restoration of teeth with inlays, onlays, crowns and veneers. As the technology has developed, additional applications have been introduced, including fixed partial dentures (FPDs), removable appliances, and orthodontic treatment planning and appliance fabrication. These systems also have application for diagnostic implant planning and surgical guide fabrication, as well as abutment design and fabrication. This expanded capability across a range of services has many dentists wondering how to integrate this technology into daily practice.
Terms such as digital technology, digital dentistry, digital imaging and computerized dentistry tend to be used interchangeably, with a common meaning of digital imaging and computer aided design/computer aided manufacturing (CAD/CAM). These modalities may be thought of as a clinical workflow involving three specific sequences or functions, and a number of articles have described the process in detail.1–4 The first function is to record the intraoral condition to computer-based software. This requires the use of a camera, wand or intraoral scanner, and is often referred to as digital imaging or taking a digital impression. Once the data file has been created on the software, the second sequence involves using a program to plan or design a device — such as a restoration, abutment, implant surgical guide or bite splint. Once it has been designed, the third sequence is to manufacture the device. Subtractive milling or three-dimensional (3D) printing are the primary techniques used in dental CAM processes. Subtractive milling involves cutting or grinding away excess material from a premanufactured block of material, such as porcelain or zirconia, leaving the desired volumetric shape. Conversely, 3D printing involves additive layers of a resin-based material to create the desired volumetric shape.
With the increasing array of clinical applications, the challenge for dentists is deciding how to optimally integrate CAD/CAM technology into practice. Focusing on the equipment initially can be confusing, especially when determining which devices can perform which functions — and at what cost. When considering purchase decisions, one obvious element of success with CAD/CAM technology is that it is only useful if it is routinely applied in treatment. To successfully integrate CAD/CAM technology into practice, clinicians must start with an understanding of what functions are of value now, as well as the capabilities they seek for future expansion of services.
DIGITAL SOLUTIONS
One approach to making sense of digital dentistry is to divide the equipment into two broad categories, based on which of the three functions in the CAD/CAM workflow are desirable to the practice. The first category is digital imaging or digital impression systems. This modality focuses on the first sequence of the clinical workflow: accurately recording the intraoral condition to a computer, and transmitting the digital files to a laboratory for design and fabrication of the desired device. It is important to note that software included with digital impression systems does not allow operators to design or plan any sort of device or restoration. It is primarily administrative software that allows for patient identification and case transmission to a dental laboratory for design and fabrication. At best, clinicians can see immediate feedback on the tooth preparation; for example, the software may help in evaluating clearance from the opposing dentition, or the dentist may be able to identify the restoration margin, allowing better communication with the lab.
The second broad category is chairside CAD/CAM systems, which combine all three functions in the dental office. These systems also record intraoral scans, but include a program for designing restorations and a milling unit to fabricate the restoration. They are designed to leverage the efficiency of a single-appointment procedure to the benefit of both the patient and practice.
Digital impression systems have evolved from single image capture technology using a reflective powder to full color video recording. Not only is video recording helpful during the design and fabrication processes, it is also an excellent educational tool, as this is an effective way to show the patient the condition needing treatment.
Initial CAD/CAM units included a computer, monitor and camera in a stand-alone cart design that could be unwieldy to move around the office. Today, manufacturers offer modular options that allow the cameras to be connected to laptop or desktop computers, with the monitor more advantageously positioned in the operatory. Although reported to be a more streamlined setup, the laptop still must be located adjacent to the operating field for direct access to the imaging device on either an adjacent counter or cart.
For many clinicians, the learning curve is a significant concern regarding the implementation of CAD/CAM technology into practice. Compared to chairside CAD/CAM systems, the curve is generally shorter and easier for digital impression technology. Digital imaging system software is fairly easy to learn, as it focuses primarily on case identification and information input to electronically transmit the case to the lab with prescription instructions. While chairside CAD/CAM technology can also function as a digital impression system, it presents a steeper curve due to the need to become familiar with the design techniques, fabrication functions and tools available in the software.
DIGITAL IMPRESSION ACCURACY
Compared to digital scans, one limitation of conventional impressions that cannot be overcome is the degradation of accuracy when multiple pours are made from the same impression. Digital impressions avoid many of the potential problems of conventional impressions, with the added advantage that models can be fabricated with equal accuracy an unlimited number of times, as the digital file does not undergo any loss of accuracy as it is repeatedly processed.
Some clinicians have expressed concerns about the accuracy of the restoration outcome when using digital or conventional impression techniques. An in vitro study investigated the marginal and internal fit of FPDs fabricated using conventional or digital impressions.5 A CAD program was used to digitally measure margin gap, internal adaptation and cervical discrepancies between the FPDs. The results showed no significant differences in the marginal gap between restorations made using conventional or iTero digital impressions; however, the internal and cervical discrepancies were less for restorations fabricated from digital impressions.
A more extensive in vitro study compared the accuracy of ceramic crowns designed and fabricated based on various digital impression systems and traditional impression techniques.6 Conventional impressions were made of a single crown preparation on a master model using two-step and single-step, putty wash impression techniques. Digital impressions were made of the master model crown preparation using the Lava COS, CEREC AC, and iTero digital systems. The mean margin fit of crowns was reported as 48 ± 25 microns for Lava COS, 30 ± 17 microns for CEREC AC, and 41 ± 16 microns for iTero. By comparison, it was reported as 33 ± 19 microns for single-step putty wash technique and 60 ± 30 microns for the two-step putty wash technique. There was no significant difference in the margin fit or internal adaptation of the crowns using any of the techniques.
In a randomized clinical study, researchers compared the margin fit of two types of zirconia crowns fabricated from either conventional or digital impressions.7 A vinyl polysiloxane impression and digital impression were taken for each of 50 crown preparations. Crowns were made for each preparation using the two impression techniques. Each crown was measured intraorally for margin fit and internal adaptation using a replica technique. The crowns made with the digital impression demonstrated a margin fit (51.45 ± 18.59 microns) that was superior to those made with a conventional impression technique (78.62 ± 25.62 microns).
From a learning curve perspective, clinicians who are considering digital capabilities might wish to incrementally integrate CAD/CAM technology into practice. For example, it might seem reasonable to acquire a digital impression system initially, and, as comfort with digital scanning increases, add other chairside functions. To date, this has only been possible with chairside CAD/CAM systems. The acquisition unit may be purchased without the milling unit, as these systems can also function as digital impression systems. The milling unit could be added at a future date, as the practice integrates in-office design and milling.
A trend in digital imaging systems is the ability to function with third-party software and milling units, in essence moving to chairside CAD/CAM systems. A chief difference between chairside CAD/CAM configurations using equipment from several manufacturers and a system from a single manufacturer is the variety of clinical outcomes afforded. The single-manufacturer chairside CAD/CAM systems can generally process a wider variety of materials, including glass ceramics, nanoceramics, resin-based materials, lithium disilicate and full contour zirconia. The extended digital impression/CAD/CAM systems may be limited to one or two specific types of materials and restorations.
RETURN ON INVESTMENT
Chairside CAD/CAM systems are designed to leverage the efficiency of the digital workflow in a single appointment for indirect restorations that usually require multiple appointments. This eliminates the need for a provisional restoration, as well as a second appointment to deliver the final restoration. This benefits both the patient (in terms of convenience) and the practice (in terms of productivity). That said, purchasing a chairside CAD/CAM system represents a sizable capital investment, so careful consideration of the return on investment is critical to the decision-making process.
When planning such a purchase, dentists will generally consider what CAD/CAM technology will replace in the practice. While digital technology is not a replacement for impression material, it should be evaluated for how it may transform the practice. For example, the digital impression process is often compared with the time and cost of making a vinyl polysiloxane impression. Although conventional and digital impressions can be used to provide accurate restorations, the "replacement approach" overlooks one of the most significant advantages chairside CAD/CAM technology brings to a practice. The question becomes, "What is it worth to prepare and deliver a crown in a single appointment?" This is the transformation this technology offers — the ability to deliver a significantly improved patient experience in a more efficient workflow for the patient and practice. This impact should not be discounted or overlooked.
OPEN VERSUS CLOSED FILES
Files from various types of digital systems have generally been labeled as "open" or "closed" files, which refers to what software and equipment may utilize the data. The term open implies that the digital file can be exported from the intraoral scanning device and be read by any CAD software. Closed files generally refer to digital data that is managed by a single manufacturer, such as in the case of a chairside CAD/CAM system in which the camera, software and milling unit are from the same manufacturer. In other words, closed means the digital file is proprietary and must be unlocked prior to the file being opened by CAD software from another manufacturer. At this time, there is no universally accepted file format that manufacturers conform to for digital systems. Worth noting is that dental laboratories may prefer open files to avoid the need for multiple software versions or multiple versions of equipment to handle the various types of files that practices may send for processing.
A system's digital file architecture is relevant due to the financial implications of unlocking a file. Some manufacturers claim to have an open architecture, but require the file to be sent through a portal to enjoy the full capabilities of an open file. Although the file will be open architecture, there is often a fee associated with being unlocked. Additionally, some systems require the purchase of software licenses to unlock the capabilities in their CAD software. The open and closed file labels have evolved to become relatively inconsequential. Rather than evaluating systems based on how the digital files are labeled, the focus should be on the clinical applications and capabilities the office seeks.

As noted, the initial clinical applications for chairside CAD/CAM systems were to produce single-tooth restorations, but now some offer the ability to fabricate short-span FPDs, adhesively bonded FPDs, and provisional restorations in the dental office. One of the more advantageous advances is the ease and efficiency with which dentists can record full-arch scans. This has led to improvements in managing more complex occlusal schemes and movements through virtual articulators that can simulate lateral and protrusive guidance. Full-arch scans can also be used in the fabrication of tooth-borne appliances, such as bite splints (Figure 1A through 1C). It has also led to more orthodontic applications, especially in the area of clear aligner therapy. Digital files from a number of systems — such as Planmeca/E4D, True Definition, TRIOS, iTero and CEREC — may be utilized for various clear aligner services; examples might include those offered by Clear Correct, MTM Aligners or Invisalign.
INTEGRATING CONE BEAM IMAGING
Another rapidly expanding use of in-office digital technology involves dental implant cases. Cone beam computed tomography (CBCT) has become a preferred preoperative 3D diagnostic tool for implant treatment planning. In addition, CAD/CAM surgical guides can be created to facilitate precise implant placement. A number of chairside CAD/CAM systems have the capability to integrate the design file from their software program with the file from the CBCT in a manner that supports a sophisticated, prosthetic-influenced approach to treatment. Use of these modalities precludes the need to do a traditional diagnostic wax-up or diagnostic setup, as it can be accomplished virtually through the CAD software and digital file integrated with the CBCT file. This allows for surgical guides to be ordered through the digital planning system or designed and milled in-office.
The second implant-specific application is design and fabrication of provisional and definitive custom abutments and restorations (Figures 2A through 2C). The use of scan posts and scan bodies in lieu of traditional fixture-level impression copings records the implant position and alignment within the dentition. This can be matched with overlying soft tissue scans for development of the custom abutment contours, as well as crowns.

Although a significant number of studies have been published on the long-term clinical performance of CEREC restorations, comparatively fewer studies are available for other chairside systems. This is primarily because the CEREC system has been on the market since the early 1990s, while other systems have been more recently introduced. One systematic review focused on survival rates of longer-term clinical trials published between 1985 and 2007 involving earlier versions of CEREC technology.8 A total of 1957 single-tooth restorations (98% anterior) fabricated via CAD/CAM were followed more for than three years of functional service. The calculated failure rate was 1.75% per year (estimated per 100 restoration years), based on the survival rate of 91.6% after five years. The most common cause of failure was a fracture of the restoration or tooth.
IN SUMMARY
As more hardware configurations and clinical capabilities are introduced, clinicians can easily be overwhelmed when considering the optimal combination to integrate into practice. Digital impression systems leverage the efficiency, convenience and accuracy of the digital restorative workflow — but without the need to integrate in-office design and fabrication processes. A chairside CAD/CAM system is capable of fabricating restorations, FPDs, provisional restorations, implant abutments and surgical guides, as well as function as a digital impression system for use in communicating with laboratories. Consequently, the choice of a specific system should be based on the clinical applications appropriate for the practice, as well as services the office wishes to add in the future.
Digital impression and chairside CAD/CAM systems have been validated in multiple independent studies. Additionally, more than 30 years of in vivo data confirm that chairside CAD/CAM all-ceramic restorations are an esthetic, durable and predictable option that can preserve tooth structure while leveraging the benefits of adhesive dentistry. Ongoing advances in digital technology and all-ceramic materials are encouraging dentists to take the leap from considering whether CAD/CAM technology fits their practice to deciding how it can best be integrated into existing workflows.
---
KEY TAKEAWAYS
Chairside computer aided design/computer aided manufacturing (CAD/CAM) and digital impression systems have been validated in multiple independent studies.
Use of digital dentistry allows clinicians to deliver a significantly improved patient experience in a more efficient workflow that benefits the patient and practice.
Digital impression technology offers the comfort and efficiency of not using conventional impression materials, as well as the convenience and accuracy of electronic case transmission to the laboratory.
With the increasing array of clinical applications, the challenge for oral health professionals is deciding how to optimally integrate digital imaging and chairside CAD/CAM into practice.
When considering purchase decisions, practitioners should evaluate the applications that are of most value now, with an eye toward services that may be added in the future.
---
REFERENCES
Beuer F, Schweiger J, Edelhoff D. Digital dentistry: An overview of recent developments for CAD/CAM generated restorations. Br Dent J. 2008;204:505–511.
Birnbaum NS, Aronson HB. Dental impressions using 3D digital scanners: Virtual becomes reality. Compend Contin Educ Dent. 2008;2:494–505.
Fasbinder DJ. Digital dentistry: Innovation for restorative treatment. Compend Contin Educ Dent. 2010;31:2–11.
Fasbinder DJ. Using digital technology to enhance restorative dentistry. Compend Contin Educ Dent. 2012;33:666–677.
Svanborg P, Skjerven H, Carlsson P, Eliasson A, Karlsson S, Ortorp A. Marginal and internal fit of cobalt-chromium fixed dental prostheses generated from digital and conventional impressions. Int J Dent. 2014;2014:534382.
Seelbach P, Brueckel C, Wöstmann. Accuracy of digital and conventional impression techniques and workflow. Clin Oral Invest. 2013;17:1759–1764.
Fasbinder DJ, Neiva GF, Dennison JB, Heys D, Heys R. Evaluation of Zirconia Crowns Made From Conventional and Digital Impressions. Available at: researchgate.net/publication/266778920_Evaluation_of_Zirconia_Crowns_made_from_Conventional_and_Digital_Impressions. Accessed August 9, 2017.
Wittneben JG, Wright RF, Weber HP, Gallucci GO. A systematic review of clinical performance of CAD/CAM single-tooth restorations. Int J Prosthodont. 2009;22:466–471.
The authors have no commercial conflicts of interest to disclose.
Featured Image by FPM/E+/GETTY IMAGES PLUS
From Decisions in Dentistry. September 2017;3(9):14,16–18, 21.