Optic White Professional from Colgate
Advanced Ionic Technology Transforms Your Patients' Whitening Experience.
FEATURES AND BENEFITS
Introducing Colgate Optic White Professional — a state-of-the-art tooth-whitening system that transforms your patients' whitening experience.
Available exclusively through dental offices and designed for no tooth sensitivity, Colgate Optic White Professional uses powerful ionic technology to provide fast and effective whitening without light, heat or custom trays.
Suited for in-office or home use, this innovative system offers both comfort and speed.
Colgate Optic White Professional gives clinicians and patients two easy-to-use and time-efficient options:
The Optic White Professional Take Home treatment requires just 10 minutes a day for 10 days. This approach uses 9% hydrogen peroxide and requires no chairtime.
Optic White Professional In-Office whitening involves three consecutive 10-minute treatments in a single visit. Professional application utilizes 35% hydrogen peroxide (gingival barrier required).
Highly effective, Colgate Optic White Professional delivers powerful and noticeable whitening results.
On average, patients achieved an improvement of more than sev

en shades* in clinical studies using the Vita Shade Guide.

With in-office treatment, 27% of patients achieved whitening results of A1 or better (nine shades or better).
Learn more today. Visit colgateprofessional.com/owp or contact your local Colgate oral care consultant.
BOTTOM LINE
Colgate's new Optic White Professional provides fast and effective whitening results, and offers clinicians and patients the choice of in-office or home treatment. In-office whitening requires just a single appointment, and Colgate's advanced ionic technology and adjustable mouthpiece eliminate the need for light, heat or custom trays. Specially designed for no tooth sensitivity, this state-of-the-art system will transform your patients' whitening experience.
* Clinical results show an eight-shade improvement for take-home treatment, and 7.75 shades with in-office application.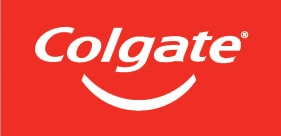 From Decisions in Dentistry. October 2019;5(9):51.