Marketplace
A listing of featured products.
HYGIENE HELPER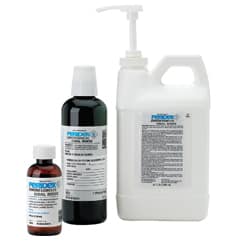 3M's (888-364-3577; 3M.com) Peridex chlorhexidine gluconate 0.12% oral rinse provides antimicrobial activity during rinsing. This prescription rinse can be used between dental visits as part of a professional program for the treatment of gingivitis. Peridex reportedly reduces certain aerobic and anaerobic bacteria from 54% to 97% over six months of use, while causing no adverse changes to theoral microbiota. It's available in a refreshing mint flavor.
TOP-LOADING CURING UNIT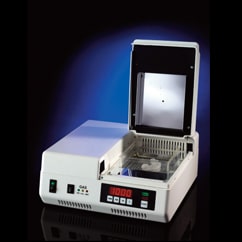 Whip Mix (800-626-5651; whipmix.com) now offers the NK-Optik Otoflash light-curing unit for effective polymerization of light-cured resins. This top-loading system features two photoflash lamps with the capability of producing 10 flashes/second with 200 watts of power in a spectral distribution from 280 to 700 nanometers. The end products are cured resin materials that exhibit excellent physical properties. With a curing chamber that's ideal for dental applications (measuring 4.72×4.72×1.97 inches or 120x120x50 mm), this unit can be used with nitrogen to produce an inert environment, preventing the oxygen inhibition at the surface, resulting in a higher quality product.
NEW SENSOR BITE BLOCKS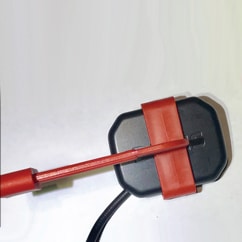 ClikTech (877-251-0594; clikray.com) has announced the launch of its Dexis Sensor Bite Blocks. Economically priced, they are designed to fit all Dexis, Jazz and Gendex Size 2 digital sensors. The anterior, posterior, vertical and horizontal bitewing bite blocks are said to work with major ring and rod systems, including the easy-touse ClikRay ShaRing, Litening Rod and Clik-Stik. Dexis sensors can now be completely integrated with Nomad, MaxRay and other handheld X-ray units when combined with the single variable length rod ClikStik system.
COMPACT VACUUM PACKS POWERFUL SUCTION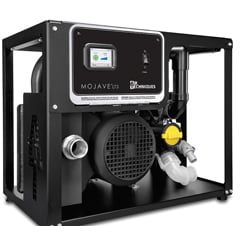 Air Techniques (800-247-8324; airtechniques.com) has added the Mojave LT to its dry vacuum product line. Designed to replace conventional liquid ring pumps and reportedly 100% water-free, the new Mojave LT ditches the collection tank for a motor-driven air/water separator. Its compact size allows the dry vacuum to be installed almost anywhere, even inside cabinets. Engineered to deliver high performance and quiet operation, the Mojave LT comes equipped with a multicolor touchscreen display. It connects easily with NEO Pulse front-office software and constantly monitors itself to ensure optimal performance.
OPEN ARCHITECTURE SOLUTION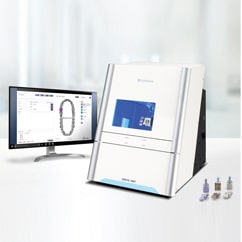 Roland DGA (800-542-2307; rolanddga.com) has launched a new open architecture computer aided design/computer aided manufacturing (CAD/CAM) solution. The DGSHAPE d-CLINC makes producing precision glass ceramic and composite resin restorations in-house both easy and affordable. The DGSHAPE d-Clinic features DGSHAPE's DWX-4W wet dental mill, MillBox CAM and new CliniCAD design software. Described as a turnkey package for producing sameday prosthetics — including high-quality inlays, onlays, crowns, veneers and more — the open architecture of the DWX-4W and Clini-CAD design software allows dental professionals to work with the most popular scanners and materials.
FILES FOR CURVED CANALS
Roydent (800-992-7767; roydent.com) offers Flexicut Files that are designed to easily follow complex root canal curves. These files feature a triangular cross section to allow for better negotiation of canals, three sharp edges for maximum cutting efficiency, and a conical, noncutting tip. Pre-applied silicone stops are color coded by file length for easy identification: white for 21 mm, and yellow for 25 mm. Flexicut Files have a standard 0.02 taper and are distributed six to a pack.
LOCAL ANESTHETIC DELIVERY SYSTEM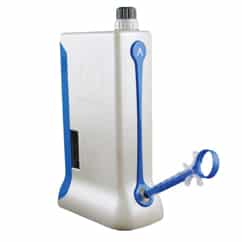 The Anutra Local Anesthetic Delivery System by Anutra Medical (844-268-8721; anutramedical.com) reduces patient pain and increases the predictability of numbing. Utilizing buffered local anesthetic enables clinicians to provide patients with a more comfortable experience, while also offering efficiency and reliability during the injection. Designed to be effective for difficult-to-numb patients, it delivers profound numbing on the majority of patients in 2 minutes or less, even on blocks. In addition, it helps patients more reliably reach pulpal anesthesia after one injection. A simple twist of the knob and pull of the syringe buffers anesthetic on demand, eliminating the need to premix drugs.
QUICK-CURING ACRYLIC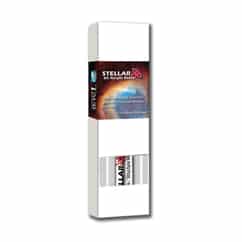 TAUB (800-828-2634; taubdental.com) has added Stellar DC Acrylic to its line. This dualcure resin can be light cured in 20 seconds or will cure on its own in 60 seconds. According to the company, it provides the fastest production time of any pattern resin and acrylic; it is also said to burn out completely and leave no residue. Indicated for creating patterns for copings and models, and indexing of implants, Stellar DC Acrylic can be layered, reproduces detail accurately and grinds easily. This material's on-demand continuous flow facilitates quick and easy fabrication.
FLEXIBLE CONTRASTORS AID INTRAORAL IMAGING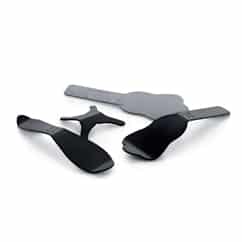 Smile Line USA (877-755-6868; smilelineusa.com) offers clinicians Flexipalettes, innovative contrastors indicated for intraoral photography. Made of bendable copper sheet that's over-molded with latex-free Plastimed — a medical-grade plastic rubber that is both safe and hypoallergenic, Flexipalettes are gentle and soft when placed in the mouth. Described as absolutely opaque and reflectionfree, they are ideal for creating a black background when taking intraoral images. The product's Plastimed coating can be sterilized in an autoclave or can be safely sprayed for asepsis purposes, the company reports.
CLEANSING PASTE FOR ORAL APPLICATIONS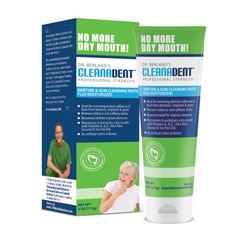 Dr. B. Dental Solutions (214-901-5514; drbdentalsolutions.com) has released what the company describes as a cleansing paste that's gentle enough to be used on the gingiva, as well as oral appliances. Cleanadent Paste is indicated for cleaning and removable appliances inside the mouth and removing adhesive from dentures and gingiva. Formulated with vitamins A, D and E, aloe vera, coconut oil and tea tree oil, it helps moisturize the oral cavity, reduces irritation, and minimizes issues with xerostomia.
POLISHERS FOR ALL TOOTH SURFACES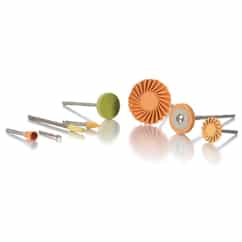 Ultradent (800-552-5512; ultradent.com) has introduced its Jiffy Natural Universal Finishing System. Designed to complement — and be used in conjunction with — the Jiffy Universal Finishing System, it provides the options and versatility clinicians need to achieve the right esthetic look for each patient. Polishers in the Jiffy Natural Universal Finishing System are designed to efficiently and easily reach all tooth surfaces. Additionally, these polishers can be used to temper super high-gloss finishes to create the look of enamel. The efficient, two-step process allows practitioners to easily achieve a natural finish on any ceramic material, including zirconia, lithium disilicate and porcelain.
SOOTHING RINSE AIDS HEALING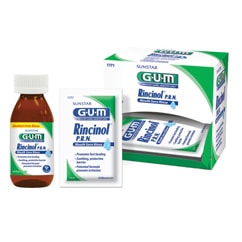 GUM Rincinol P.R.N. by Sunstar Americas (888-777-3101; gumbrand.com) aids healing of aphthous ulcers, irritations from orthodontic appliances or removable dentures, and minor cuts and abrasions. With an aloe vera-based formula, this rinse creates a thin, bioadhesive protective barrier that shields sensitive nerve endings from irritants, such as food, beverages, braces or dentures. Formulated without benzocaine or alcohol, GUM Rincinol P.R.N. is said to provide fast and effective pain relief for up to 6 hours.
From Decisions in Dentistry. February 2018;4(2):58-59.