January 2020 Marketplace
A listing of featured products.
NEW DISC SHADES ADDED
VOCO (888-658-2584; voco.dental/us) has added three more shades to its Grandio disc line: B1, C2 and Bleach. Grandio disc is an 86% filled nanoceramic hybrid material used for milling crowns, inlays, onlays, veneers and implant-supported crowns. These discs offer a combination of optimal tooth-like physical properties, compressive strength, low water absorption and natural esthetics, with enhanced color stability. VOCO's nanoceramic hybrid composition enables these discs to be finely milled to achieve a greater accuracy of fit, while also providing excellent polishability.
AUTOMATION TOOL IMPROVES OFFICE PRODUCTIVITY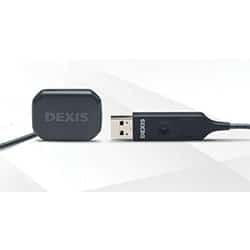 Henry Schein One has announced the availability of the Dentrix Smart Image connector for DEXIS by KaVo Kerr (714-516-7400; kavokerr.com). Because KaVo Kerr is a premier-level Dentrix Smart Image partner, DEXIS users can help eliminate errors in billing and reimbursements, timing of continuing care images, and record-keeping with automation through Dentrix Smart Image. The integration allows users to easily access images from DEXIS and other Smart Image partners from the Dentrix patient chart. The system provides the ability to compare up to four images side-by-side for a fast and accurate diagnosis. Dentrix Smart Image automatically posts each imaging procedure to the ledger for payment, to the patient's continuing care dates for future eligibility, and to progress notes for audit assurance.
TEMPLATE SYSTEM DEBUTS
The Uveneer Extra template system from Ultradent (800-552-5512; ultradent.com) complements the company's original Uveneer template system. It features more natural-looking templates and four new upper anterior designs — extra large, large, medium and square templates. The system is said to work with any composite to create reproducible composite veneers with predictable shape and symmetry. The templates are autoclavable to prevent an oxygen inhibition layer from forming during the curing process — a design element that helps ensure hard, glossy surfaces.
ERGONOMIC SYRINGE TIP/SLEEVE SETUP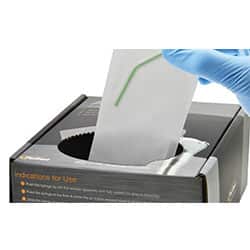 Dental teams can take advantage of Pac-Dent's (909-839-0888; pac-dent.com) "buy three, get one free" offer on its Armor Air/Water Syringe Tip and Sleeve Combo. The ergonomically designed syringe tip/sleeve system features a four air-core tip to provide precise and reliable delivery of air and water. Its copolymer film sleeve slides onto the shaft of the syringe and covers the entire syringe for enhanced infection control. With a nonslip texture, the sleeve is easy to grip. The Armor Air/Water Syringe Tip and Sleeve Combo combines tip and sleeve placement into a single step, which supports an optimal aseptic workflow.
RESIN-REINFORCED GLASS IONOMER CEMENT LAUNCHED
GC America (800-323-3386; gcamerica.com) has announced the launch of its next-generation resin modified glass ionomer (RMGI) cement — GC FujiCEM Evolve — in the United States and Canada. This radiopaque RMGI material can be used for luting a variety of substrates and different types of indirect restorations. GC FujiCEM Evolve's key benefits include syringe delivery, a tack-cure feature for quick cleanup, and improved radiopacity for easy visualization on radiographs. This product is also said to be ideal for cementing zirconia, porcelain-fused-to-metal, and lithium ­disilicate restorations.
HYPER-THIN COMPOSITE INSTRUMENT EASES PLACEMENT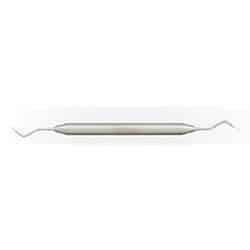 New from Hu-Friedy (800-483-7433; hu-friedy.com), the Akro-Flex is a flexible spatula for restorative procedures that features hyper-thin, nickel-titanium working ends. Its slender profile and flexibility allow the instrument to easily fit into narrow interproximal spaces, and rebound back to its original shape after use. Akro-Flex's ergonomic design provides an enhanced grip and reduces hand fatigue. It also features a smooth finish that is designed to prevent buildup of excess composite material.
From Decisions in Dentistry. January 2020;6(1):45.