Insider Secrets to Increase Full-Arch Production
Practices that follow this system from Progressive Dental Marketing and The Closing Institute can quickly ramp up to doing 10, 20 or even 30+ full-arch cases per month.
The truth is that many practices do one or two full-arch cases per month. They can accomplish that goal while remaining inefficient simply by working hard and "making it happen." But scaling up to 15, 20 or 30 full-arch cases per month will require a real system! There are only 24 hours in a day. So, in order to do exponentially more full-arch cases, practices need to be more efficient in every single workflow — clinical, treatment planning, scheduling, and marketing.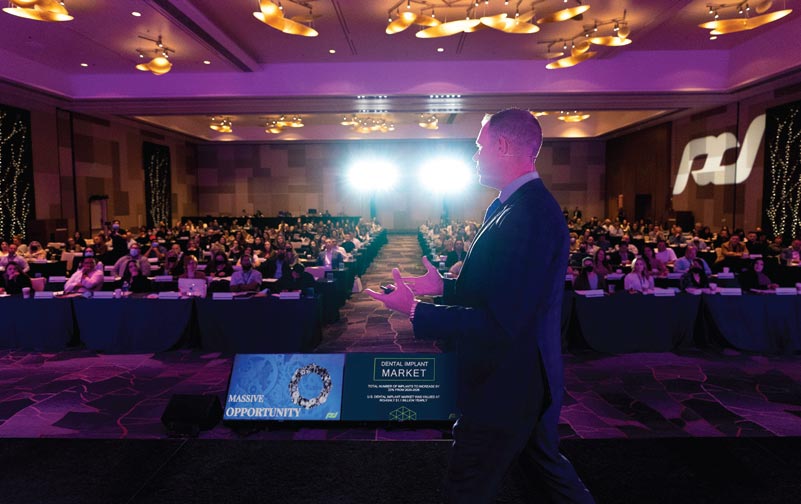 Overcoming the Top Six Challenges
Time! When an office begins to close more full-arch cases, it is very common for the schedule to appear full very quickly. This results in pushing out new patient consultations more than seven to 10 days. Dentists need a system that allows them to complete more consultations in less time and utilize the treatment coordinator to handle the lion's share of communications to maximize the clinical team's production.
Unqualified Patients! If doctors want to close full-arch cases in volume, the office will need lots of leads and opportunities. Yet many of the leads generated will face financial challenges or be unqualified altogether. It's much better to discover this before the team invests time and energy in a full examination and consultation for a patient who has no means to pay for this type of treatment.
Price Shoppers! Full-arch treatment is not a cheap service. It is a major expense, so it's crucial to have a strategy that will appeal to price shoppers — both on the phone and during their consultation.
Negotiating! Dentists and treatment coordinators must understand the fundamentals of negotiating and the difference in patient psychology as it pertains to deciding which treatment is right for them versus getting the best deal. Teams need to know the difference between a sale and negotiation.
The Deal! Offices must show patients they are getting a great deal. They need to convince patients they are getting more than what they're paying for, and that they can't beat this offer anywhere. (Although this doesn't automatically mean setting the lowest price.) Establishing value is part of the financial presentation strategy — which will become second nature.
Automation! More full-arch cases mean more consultations, more phone calls, more inquiries, more campaigns, and more content. Offices must utilize automation in every situation possible to save time during communications, scheduling and lead management.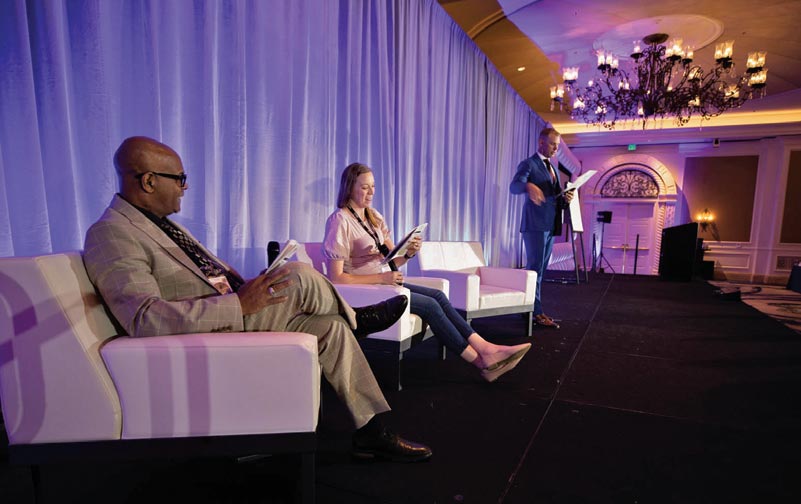 Conclusion
In order to do full-arch cases in volume, the office needs to be able to acquire and close patients in volume, effectively manage leads, and prequalify patients prior to meeting with the doctor. Additionally, key team members must learn how to close price shoppers and dominate the second opinion market (without reducing treatment fees). Finally, the practice needs an efficient clinical workflow that minimizes costs while maximizing the ability to scale. 
Progressive Dental Marketing created The Closing Institute CE Course to coach doctors and their teams to implement proven strategies that will double practice efficiency (Figure 1 and Figure 2). Attendees learn the secrets used by top full-arch practices, leave with a custom strategy to implement in their office, and connect with the leading companies in the full-arch industry. Dentists can dominate the full-arch market in their area by joining us at the next Closing Institute boot camp. Whether it's a single office or multi-location operation, practice owners will see what works best to exponentially increase full-arch case production and profits. 
Progressive Dental Marketing
727-677-9758
progressivedental.com
From Decisions in Dentistry. June 2022;8(6)25.