How Happy Employees Make Your Practice More Profitable
Staffing resources from CEDR HR Solutions.
The Dental Assisting National Board reports that between 75% and 82% of dental assistants have "high or very high" job satisfaction ratings. And U.S. News & World Report's list of the 100 Best Jobs in 2020 ranks dentist as the No. 2 job, orthodontist as No. 4, oral and maxillofacial surgeon as No. 9, and dental hygienist as No. 24.
Still, scores of dentists call the HR experts in CEDR's Solution Center every week to discuss issues such as low em­ployee morale, high turnover, and difficulty hiring qualified candidates. How can this disparity between job satisfaction reports and individual experience be reconciled? The answer comes down to practice management.
In his Editor's Letter in the April 2015 edition of Dentaltown, Howard Farran, DDS, notes, "In most dental practices, the average staff member has been there three years, but… every dentist I know who's making $250,000 to $300,000 a year has staff members who have been there 10 years or more." And he is not the only one who's noticed this correlation between retention and profitability.
What is the connecting thread between low turnover and high profits? As it turns out, the relationship is causational: Happy employees actually build stronger businesses.
As recounted in our new Manager's Playbook: Your Company Culture as a Management Tool, data has shown time and again that happy employees are more productive than unhappy employees; as a result, the companies they work for make more money.
A 2019 study by the University of Iowa found that it is not company success that drives employee happiness. Rather, it's actually employee happiness that drives a company's success. So, how do you support your employees' happiness? While most business owners likely think dollar signs when asked this question, the truth is much more interesting — and affordable.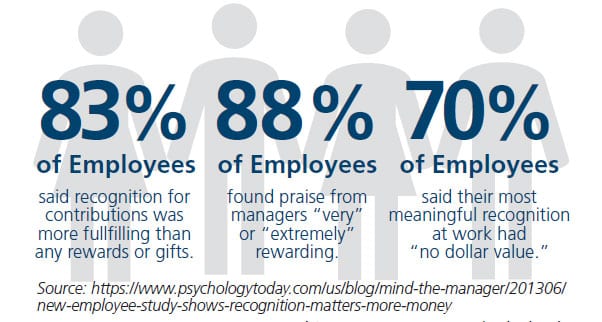 A 2013 survey of 1200 U.S. employees found that 83% valued recognition for their contributions more than rewards or gifts. And, according to the Society for Human Resource Management, the biggest impact on employee happiness relates to organizational and managerial structure — not finances.
What does this mean for you? If morale is low and turnover is high, there's a good chance your practice is paying a hidden cost. Fortunately, CEDR's HR experts have strategies for dealing with those kinds of issues. Having HR experts on your side can provide the boost to take your practice from barely getting by to thriving, which is why 2000 of your peers and colleagues trust CEDR with their HR needs.
My team and I are focused on helping practices solve this problem, and we talk about one of the easiest and most impactful ways to do so in our Manager's Playbook. Get in touch if you're interested. We'll be happy to send you a free copy.
Brought to you by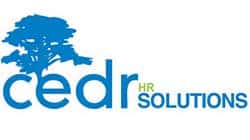 From Decisions in Dentistry. April 2020;6(4):14.