Company Profile: Inside Zimmer Biomet Dental
Innovative Firm Is Committed to Developing Comprehensive Suite of Implant Solutions.
Innovative Firm is Committed to Developing Comprehensive Suite of Implant Solutions.
CORPORATE HIGHLIGHTS
As an affiliate of one of the world's largest musculoskeletal companies, Zimmer Biomet Dental is well positioned to push the boundaries of progress to help dental professionals achieve exceptional outcomes for their patients and practices.
Zimmer Biomet Dental recognizes that technological superiority defines the future of implant dentistry, and is committed to providing an innovative, comprehensive suite of dental implant and rehabilitation solutions.
The company offers a full range of clinical products, including the 3.1 mmD Eztetic Implant System for narrow anterior sites, and T3 Short Implants for patients with limited bone height. Recently, the Tapered Screw-Vent family was expanded with the addition of TSVT and TSVM MP-1 HA implants, which feature new coronal texturing options with microgrooves.
Personalized solutions and priority attention are the hallmarks of Zimmer Biomet Dental's service commitment, which supports clinicians with specialized product expertise, potential treatment planning options, training, product warranty, and order and shipment tracking.
As an extension of this unparalleled service, the Zimmer Biomet Institute offers industry-leading educational opportunities to help clinicians expand into new competencies and enhance their skill sets.
Zimmer Biomet Institutes around the world host courses ranging from basic restorative programs for dentists who restore fewer than five implant cases each year to advanced cadaveric workshops designed for clinicians who are actively placing and restoring implants.
In September, the dental division celebrated the grand opening of a newly enhanced Zimmer Biomet Institute in Carlsbad, California — just on the heels of February's reopening of the revamped training center in Parsippany, New Jersey.
The 20,000-square-foot Parsippany facility features simulated patient training, didactic clinical presentations and cadaveric workshops. Additional institutes are located in Bogotá, Columbia, Winterthur, Switzerland, and at the global headquarters in Palm Beach Gardens, Florida.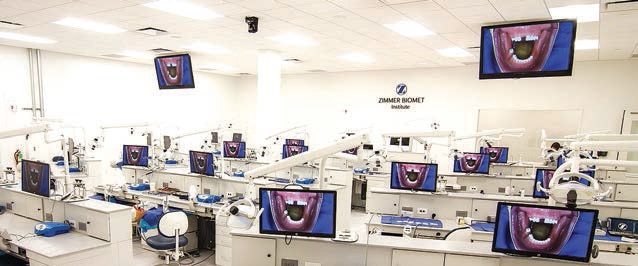 BOTTOM LINE
Zimmer Biomet Dental's superior craftsmanship is reflected in the proven performance of its products, as evidenced by more than 650 published articles and accolades by industry associations, including a Medical Design Excellence Award. Offering a succinct perspective on the firm's commitment to innovative clinical solutions, Zimmer Biomet Dental General Manager David Josza explains, "It's our promise to look beyond what is possible now and discover what's possible next."
All references contained herein to Zimmer Biomet Dental refer to the Zimmer Biomet Dental Division. All trademarks herein are the property of Zimmer Biomet or affiliates, unless otherwise indicated. Due to regulatory requirements, Zimmer Biomet's Dental Division will continue to manufacture products under Zimmer Dental, Inc. and Biomet 3i, LLC, respectively, until further notice. T3 Implants are manufactured and distributed by Biomet 3i, LLC. Eztetic Implants and Tapered Screw-Vent Implants, including TSVT and TSVM implants, are manufactured by Zimmer Dental, Inc. and distributed by Biomet 3i, LLC. Zimmer Dental products and Biomet 3i products may not be cross compatible. Please refer to individual product labeling for compatibility information.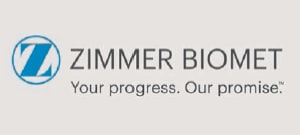 From Decisions in Dentistry. October 2016;2(10):52.