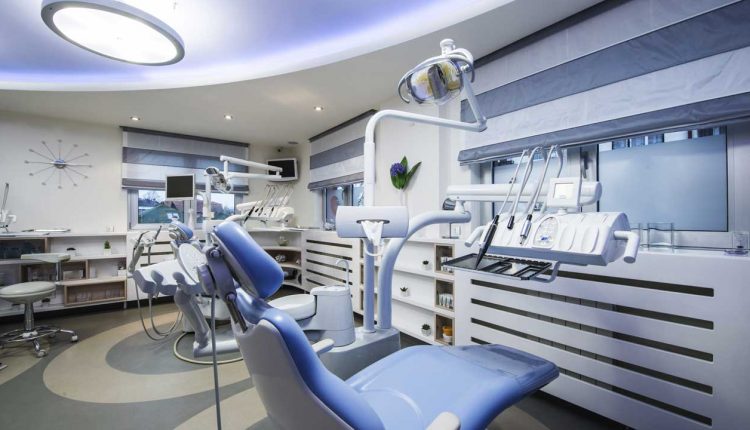 GUEST EDITORIAL: Collaborative Leadership in Multidisciplinary Treatment
The following approach will help ensure better outcomes in collaborations between dental and orthodontic providers — and, by extension, when collaborating with the extended healthcare team.
Collaboration between dental and orthodontic teams is key to ensuring effective, successful outcomes for our patients. And the avenues through which these teams can collaborate increase with every technological advancement. Adopting a collaborative leadership approach in multidisciplinary care will help ensure effective communication and optimal treatment. By extension, this proactive model lends itself to the management of complex cases involving providers across the patient's extended healthcare team.
Using the example of collaboration between dentists and orthodontists, the sharing of radiographic imaging not only reduces a patient's exposure to ionizing radiation, it also enables digitized imaging to be scanned and electronically shared between providers securely and in compliance with Health Insurance Portability and Accountability Act regulations that protect patient privacy. 
When 5G technology becomes readily accessible, this team-oriented approach to patient care will  take an even larger step forward. It will provide a dramatic increase of bandwidth and speed, enabling complex diagnostic models to be electronically shared which, in turn, will expedite diagnosis and the development of individualized treatment plans. 
This patient-focused team approach among orthodontists, dentists and periodontists is not a new dynamic. Referrals come from working together and are often the bloodline of a successful, sustainable practice. Another form of collaboration, continuing education courses offered to referring dentists, is an effective way to build referrals. 
THIS PROACTIVE MODEL LENDS ITSELF TO THE MANAGEMENT OF COMPLEX CASES
ROLE OF TELEHEALTH
With telehealth processes quickly advancing — spurred on by the COVID-19 pandemic — oral health professionals will inevitably increase collaboration with other healthcare providers and play a more integral role in the assessment and treatment of a patient's overall health. 
Patients in need of cleft palate treatment are a case in point. These patients require ongoing collaborative, multidisciplinary care. An orthodontist is a key partner in the cleft palate team, which often includes a pediatrician, reconstructive surgeon, speech therapist, dentist, pediatric dentist or prosthodontist, and psychologist. Ongoing communication among the patient's healthcare team drives collaborative options that take into consideration factors such as the specific timing and sequencing of various treatments.
COLLABORATIVE MODEL
Collaborative leadership is a growing topic in dental education and an increasing presence in dental and dental hygiene curricula. For example, collaborative oral healthcare is one of the pillars on which the Georgia School of Orthodontics was established. Our residency program brings together leaders in dentistry, orthodontics, cranio-facial orthopedics, business, research and academia, providing graduates with a comprehensive foundation to provide collaborative care that supports successful outcomes. Along with practical study, we work to instill the value of each discipline and the enormous benefits that come from continuous collaboration. 
THERE IS NO BETTER TIME THAN NOW TO CULTIVATE A COMPREHENSIVE AND EFFICIENT TEAM APPROACH TO CARE
Excellence in patient-centered care is the goal of all practitioners. Since the COVID-19 pandemic, innovative solutions for adopting a team approach to treatment have been, and continue to be, developed. This model of care enables dentists, orthodontists, periodontists, prosthodontists, oral surgeons and, in some cases, other practitioners to join forces and build our industry into one that is not a by-product of healthcare, but, rather, a benchmark of an integrated approach to the patient's overall health and well-being.
Practitioners and educators alike must be driven to identify and utilize these new ways to boost our collaborative efforts as we strive to better serve our patients. There is no better time than now to cultivate a comprehensive and efficient team approach to care.  
From Decisions in Dentistry. May 2021;7(5)10-11.