February 2021 Marketplace
A listing of featured products.
AFFORDABLE CONE BEAM IMAGING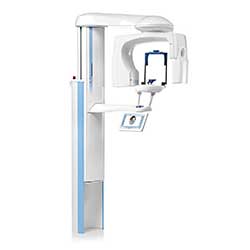 Planmeca (800-718-4598; planmeca.com) now offers the Planmeca ProMax 3D LEC. This is an affordable cone beam computed tomography (CBCT) unit offered in a configuration that can be upgraded later, as needs dictate. The system features volume sizes from ø5×5 cm through ø11×8 cm for various imaging tasks (including airway imaging), technology to reduce noise and distortion from artifacts, and advanced two-dimensional imaging programs, including panoramic, temporomandibular joint, and child modes. The Planmeca ProMax 3D LEC features Planmeca Romexis software with an implant module and library. This system can also be upgraded to a Planmeca ProMax 3D Classic.
ONE-SHADE FLOWABLE COMPOSITE DEBUTS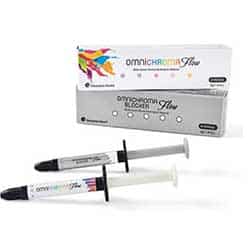 Tokuyama Dental (877-378-3548; tokuyama-us.com) has announced the launch of OMNICHROMA FLOW. This one-shade flowable composite is said to be capable of matching any of the 16 Vita Classical tooth shades with a single shade of composite. Indicated for class I through V restorations in anterior and posterior teeth, this material boasts superior shade-matching and esthetics, and excellent mechanical properties — including impressive flexural and compressive strength, high wear resistance, and low shrinkage. OMNICHROMA BLOCKER FLOW, a supplementary material to aid with shade matching in cases where not enough tooth structure is left, or when staining needs to be blocked out, is also available.
COMPLETE 3D PRINTING SOLUTION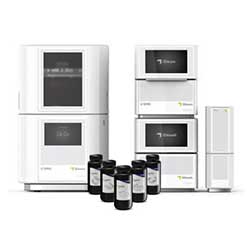 DMG (800-662-6383; dmg-america.com) has launched a complete three-dimensional (3D) digital printing solution featuring advanced 3D technology and industry-leading resins. Offering an integrated and simplified approach to dental 3D printing, DMG's integrated technology includes the 3Demax printer, 3Dewash cleaning unit, and 3Decure curing unit. The complete 3D printing solution also includes 3D resins: LuxaPrint Cast, LuxaPrint Model, LuxaPrint Ortho, LuxaPrint Tray and LuxaPrint Gingiva. Ideal for surgical guides, mouthguards, crowns, bridges, and occlusal splints, the 3Demax printer is described as delivering ultra-fine (+/- 34 micron) resolution and utilizes specialized technology to minimize the risk of misprints.
BULK-FILL COMPOSITE FEATURES
TWO-IN-ONE TECHNOLOGY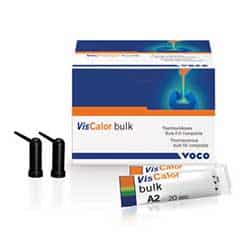 VOCO (888-658-2584; vocoamerica.com) introduces VisCalor bulk, described as the first thermo-viscous bulk-fill composite to utilize new two-in-one technology. When VisCalor bulk is warmed, the composite is said to deliver the viscosity of a flowable, then rapidly cools once placed — allowing for the immediate sculptability of a packable material. It features a high fill rate (83%), low shrinkage (1.44%), and a 4-mm depth of cure. Offering a high-quality, long-term restorative solution, this two-in-one material eliminates the need for a separate base or liner, multiple increments, and/or an occlusal layer. Available in four shades (universal, A1, A2 and A3), VisCalor bulk features a long and narrow capsule tip that enhances access to difficult-to-reach areas.
INNOVATIVE ELECTRIC TOOTHBRUSH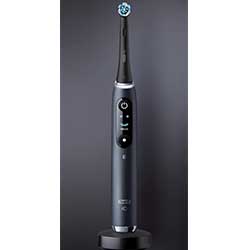 Procter & Gamble's (800-566-7252; oralb.com) Oral-B iO electric toothbrush allows users to easily and effectively maintain their oral health. Designed to surround each tooth, the Oral-B iO's round brush head features mico-vibrating bristles that reach below the gingiva. The biomodal smart pressure sensor delivers positive brushing feedback, identifying and guiding users in the optimal pressure range to help protect oral hard and soft tissues. The Oral-B iO also features a linear magnetic drive system that delivers controlled, consistent movements to the brush tips, plus a smart display with personalized brushing modes that help coach and motivate patients throughout the hygiene process.
AIR SUCTION DEVICE OFFERED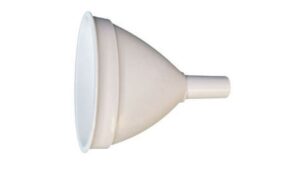 The AiroPur Dental Aerosol Suction Cup from Ho Dental (702-430-9847; hodentalcompany.com) is a disposable device for controlling aerosols. Created by Phillip Ho, DMD, the AiroPur is an affordable option that's designed to help prevent COVID-19 transmission in the dental setting. The AiroPur inserts directly into the end of the high-volume evacuation hose. As patients hold the top of the device even with their lower lip, the AiroPur pulls aerosols from the oral cavity and air surrounding the patient's face. It is sold in 40-count packages.
From Decisions in Dentistry. February 2021;7(2):45.