FAQ: Sensodyne from GlaxoSmithKline
Dentifrice Family Offers Range of Formulas to Meet Individual Patient Needs.
DENTIFRICE FAMILY OFFERS RANGE OF FORMULAS TO MEET INDIVIDUAL PATIENT NEEDS
Why should oral health professionals recommend Sensodyne?
Sensodyne dentifrice is a simple and effective way to manage dentinal hypersensitivity. It's available in a range of formulas, so clinicians can offer recommendations tailored to individual patient needs.
What is the prevalence of dentinal hypersensitivity?
Up to one in three adults has issues with dentinal hypersensitivity,1 and one-third to nearly half of these patients are not talking about it.2
What coping strategies do patients develop for dentinal hypersensitivity?
Patients often adopt coping strategies2,3 without realizing it; these include changing how they eat or drink to avoid the pain of triggers.2,4 Others may avoid brushing the affected area, and some may avoid dental visits.2,4,5 These all highlight the need to raise awareness of the condition and ways to manage it effectively.
How can Sensodyne help patients who present with dentinal hypersensitivity?
The Sensodyne family utilizes the clinically proven ingredients potassium nitrate or stannous fluoride to address sensitivity needs3— however, sensitivity relief may not be a patient's only oral care concern. Choosing from a variety of Sensodyne formulations helps encourage compliance, as patients can choose products that provide additional benefits, including whitening and freshness. Sensodyne is the No. 1 recommended brand for dentinal hypersensitivity.6
Where can clinicians learn more about Sensodyne?
Oral health professionals can contact their GlaxoSmithKline representative or visit sensodyneprofessional.com.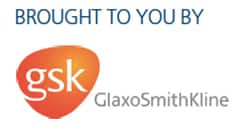 ---
REFERENCES
Addy M. Dentine hypersensitivity: new perspectives on an old problem. Int Dent J. 2002;52:367–375.
GSK data on file. Sensitive Teeth and Attitude study. 2008.
GSK data on file. RH02026. Pooled analysis of 7 clinical studies involving 905 participants aged 18–65) rating 5–7 on a 7-point impact scale in Canada, USA and Europe.
Schiff T, Delgado E, Zhang YP, DeVizio W, Cummins D, Mateo LR. The clinical effect of a single direct topical application of a dentifrice containing 8.0% arginine, calcium carbonate, and 1450 ppm fluoride on dentin hypersensitivity: the use of a cotton swab applicator versus the use of a fingertip. J Clin Dent. 2009;20:131-136.
Schiff T, Delgado E, Zhang YP, Cummins D, DeVizio W, Mateo LR. Clinical evaluation of the efficacy of an in-office desensitizing paste containing 8% arginine and calcium carbonate in providing instant and lasting relief of dentin hypersensitivity. Am J Dent. 2009;22(Spec No A):8A–15A.
GSK data on file. Weinmann Schnee Morais Inc. Research. 2015.
From Decisions in Dentistry. December 2017;3(12).