FAQ: Rhea Precision Comfort-fit Splint from Great Lakes Orthodontics
Presented in a helpful Q&A format, these quick-read items provide clinical insights into key dental products and services.
NEW OCCLUSAL APPLIANCE OFFERS AN ALTERNATIVE TO ILL-FITTING SPLINTS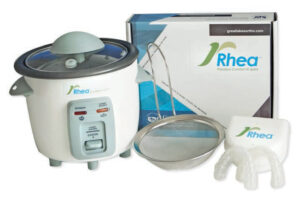 What are the clinical advantages of the Rhea Precision Comfort-fit Splint?
The biggest problem with lab-fabricated splints is poor fit caused by plaster expansion and impression distortion. The Rhea line of occlusal splints from Great Lake Orthodontics combines the accuracy of a laboratorymade splint with the ease of seating a boil-and-bite appliance
How was the Rhea line field-tested?
Initial testing was conducted in-clinic with controlled parameters. The second phase of testing was conducted with dentists who have experience with occlusal appliances. Feedback from these clinicians consistently indicated that equilibration for full contacts was easier than with the appliances they were accustomed to fitting. In addition, the testers reported that Rhea splints were easy to seat, made up for minor model distortions, and excelled in patient comfort.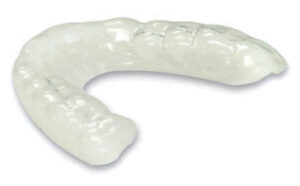 In terms of clinical benefits, what's the difference between Rhea appliances and splints that use heat-softened materials?
The Rhea line differs significantly from appliances made from materials such as Talon, CLEARsplint or Variflex.* Rather than simply softening the material to temporarily engage undercuts, the Rhea occlusal appliance will reform to subtle differences in the patient's dentition. It will also compensate for variances in impressions, as well as distortion caused by plaster expansion.
What are the clinical options with this appliance?
Great Lakes Orthodontics offers the Rhea Precision Comfort-fit Splint in Wearguard, Flat Occlusal Plane, or Full Contact With Anterior Guidance models. The latter two are appropriate for patients who are symptomatic. Rhea occlusal appliances are custom-formed to original models and, as a result, chairside seating is only needed to fine-tune the fit
* Talon is a registered trademark of Talon Acrylics, CLEARsplint is a trademark of Astron Dental, and Variflex is a trademark of Great Lakes Orthodontics.
From Decisions in Dentistry. September 2016;2(09):55.