Product Profile: NuSmile ZR Zirconia Pediatric Crown System
Preformed zirconia crown system simplifies pediatric restorations.
PREFORMED ZIRCONIA CROWN SYSTEM SIMPLIFIES PEDIATRIC RESTORATIONS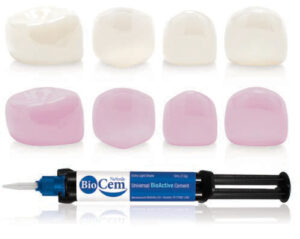 FEATURES AND BENEFITS
The NuSmile ZR Zirconia Pediatric Crown System is an integrated clinical solution that's designed to provide exceptional esthetics, fit and reliability.
Indicated for anterior and posterior cases, these preformed prostheses help simplify esthetic restorative procedures.
When using zirconia crowns, blood and saliva can contaminate the intaglio surface during intraoral trial fitting. Studies have documented that this contamination can impair cement-to-crown retention, and that rinsing the crown with water, isopropanol or phosphoric acid after trial fitting does not clean the surface effectively.1
The NuSmile system offers an innovative solution: Each NuSmile ZR zirconia crown has a matching, reusable and autoclavable pink zirconia Try-In crown that is identical in size and shape to the final restoration. The Try-In crown eliminates the need to place the final restoration in the mouth prior to cementation, thus avoiding contamination issues.
Studies have also shown that bioceramic materials — such as zirconia — can be susceptible to color changes when exposed to standard sterilization procedures.2 Because NuSmile ZR zirconia crowns are never exposed to saliva or blood contaminants, sterilization isn't necessary prior to placement.
In order to provide a "one-stop" zirconia solution, NuSmile developed BioCem Universal BioActive Cement, which is optimized specifically for cementing pediatric zirconia crowns.
In addition, NuSmile offers burs engineered for pediatric tooth preparation and crown adjustment, as well as mineral trioxide aggregate (MTA) for pediatric pulp therapy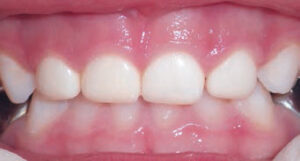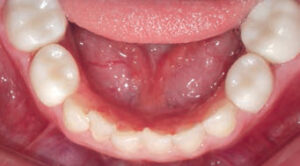 BOTTOM LINE
Designed to simplify esthetic pediatric restorative procedures, the NuSmile ZR Zirconia Pediatric Crown System's Try-In crown addresses concerns over contamination-compromised cementation by eliminating the need to trial fit the final restoration. This approach also avoids issues with color shifts caused by sterilization procedures. And for additional convenience and efficiency, NuSmile's complete clinical solution includes bioactive cement, MTA and burs that are optimized for use with zirconia pediatric crowns.
References
Yang B, Lange-Jansen HC, Scharnberg M, et al. Influence of saliva contamination on zirconia ceramic bonding. Dent Mater. 2008;24: 508–513.
Willmann G. Sterilization can change properties of bioceramics. Mater Sci Eng. 2003;34:198–202.