Product Profile: EvoFill Duo from DiaDent
Motorized system aids root canal obturation.
Motorized System Aids Root Canal Obturation
FEATURES AND BENEFITS
EvoFill Duo is an advanced, cordless obturation system that consists of the EvoFill backfill obturation unit and EvoPack warm vertical compaction device.
Featuring three temperature settings to allow precise control of obturation flow, EvoFill's motorized extrusion eliminates hand fatigue during root canal procedures.
The hygienic, single-use gutta-percha cartridge has a thin, bendable tip so operators can adjust it to the desired angle.
EvoPack features an innovative, light-guided plugger, plus adjustable time and temperature settings.
Its quick-heating tip reaches 250o Celsius within 1 second to save treatment time, and color-coded tips are available in five sizes, including XF, F, FM, M and ML.
BOTTOM LINE
Lightweight and ergonomically designed, the EvoFill Duo system from DiaDent helps clinicians achieve predictable obturation while minimizing hand fatigue during endodontic treatment. Visit http://bit.ly/EvoFill for additional information and a training video.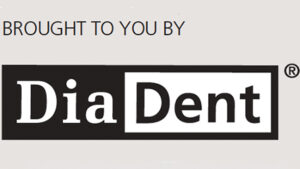 From Decisions in Dentistry. August 2018;4(8):44.