Considerations When Adding Cone Beam Imaging
As patients return to the dental office in force after easing of COVID-19 restrictions, more than ever before practitioners are looking for new ways to attract and retain patients.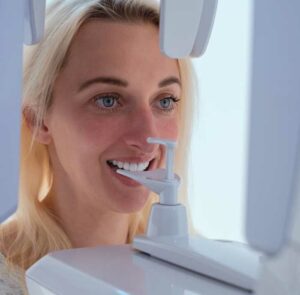 As patients return to the dental office in force after easing of COVID-19 restrictions, more than ever before practitioners are looking for new ways to attract and retain patients. Offering convenient services and investing in technologies that enhance the patient experience are some of the ways dentists can stand apart from others.
"Due to the many advantages of three-dimensional (3D) cone beam computed tomography (CBCT) in daily practice, forward-looking clinicians should consider integrating CBCT technology to improve outcomes — and, by extension, the patient experience," says Lorne Lavine, DMD, founder and president of The Digital Dentist. As a technology consultant with more than 30 years experience, Lavine offers guidance on practical considerations when deciding whether to invest in 3D imaging.
With applications across numerous disciplines, including general practice, endodontics, orthodontics, implant dentistry, oral surgery and more, CBCT provides high-quality imaging data that aid treatment planning and care, ultimately supporting successful outcomes. When considering adding this technology, the first decision is whether the practice and its intended use justify the capital outlay. "First and foremost, dentists need to do an ROI evaluation," Lavine advises. "In other words, do they have enough cases on a monthly basis to support the cost of the unit?" Part of this discussion should include services the practice might eventually add if CBCT imaging were available in-house — basic endodontics or implant dentistry would be two common examples. "Also, they should thoroughly evaluate their office infrastructure," he says, which consists of the practice's server, network, computers, cybersecurity and patient privacy issues. "After all, you don't want to budget $75K for a CBCT and then realize you need another $25K to upgrade your computer system."
If the ROI evaluation suggests the addition of 3D imaging is a wise investment in care and practice growth, an additional set of considerations will help guide the purchase decision. A major factor is the unit's field of view (FOV), as many procedures need only a limited FOV, which not only reduces radiation exposure for patients, but also brings down the price. On the other hand, a larger FOV may be needed for some indications — possibly including services the offices hopes to add in the future.
The unit's size and power demands are also important considerations. Lavine recommends practitioners ensure they have adequate physical space and electrical infrastructure in place to run a CBCT unit. Warranty and the cost of ongoing maintenance and licenses must also be part of the conversation.
If investing in CBCT technology makes you nervous, another option is a "try before you buy" approach by collaborating with imaging centers or partnering with offices that offer 3D radiography. The main advantage is that dental professionals can evaluate image quality and clinical application on real-world cases. It will also provide insights into the daily use of CBCT, as well as support issues. "There's really no disadvantage to this approach' he says. "You have nothing to lose by evaluating a technology before you buy it."
In closing, Lavine reminds clinicians to do their homework and take the time to properly evaluate whether investing in CBCT is the right call for their practice. For offices that can justify the capital expenditure, the benefits of this imaging modality include improved diagnostic capability, superior treatment planning, advanced imaging support during care delivery, and, ultimately, better outcomes. And that spells loyal and satisfied patients — which are a cornerstone of every vibrant, successful practice. 
From Decisions in Dentistry. December 2021;7(11):46.