Philips and Candid Partner to Offer Dental Professionals a More Effective and Efficient Orthodontic Solution
This collaboration is a result of the companies' shared mission to improve the long-term oral healthcare experience for dental professionals and their patients.
Royal Philips, a global leader in health technology, and Candid Care,* creator of the CandidPro orthodontic platform, have announced a partnership to advance the efficiency and effectiveness of orthodontic care. Philips Sonicare is the most often recommended power toothbrush brand among U.S. dental professionals. CandidPro makes clear aligners convenient for doctors and their patients through a category-defining integration of clinical support, industry-leading technology, and white-glove service. The collaboration is designed to provide dental professionals with an extended, integrated oral healthcare offering, including orthodontic treatments alongside teeth whitening.
By leveraging Philips Sonicare's 30 years of expertise, its extensive network of dental professionals, and its knowledge and resources, Philips will support CandidPro to accelerate the development of its professional network and service platform. Together, the companies will set up continuous education initiatives for dental professionals, highlighting the importance of a total oral care approach that combines orthodontics with periodontal care, restorative and functional care, and esthetic care.
"The importance of healthy teeth and gingiva is a given, but for many people the confidence that comes from having the smile they want is also an important part of their lives. As part of our commitment to expanding our scope in the oral healthcare space and building on our strong partnership with dental professionals, we are pleased to have found the right partner in CandidPro so we can expand Philips Sonicare's leadership beyond our existing solutions, connecting consumers and professionals to underpin our shared mission to provide the best oral care for patients," notes Deeptha Khanna, chief business leader personal health at Philips.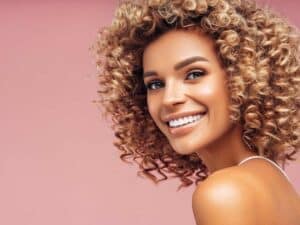 "Our goal is to make the highest quality care accessible, approachable, and achievable for dental professionals and their patients by leveraging best-in-class technology and a game-changing approach to partnership. That means more confidence in their treatment plans, more accurate aligners, and more convenient and engaging patient experiences. Partnering with Philips means providing our CandidPro doctors with a more comprehensive platform that helps them treat more patients and save more time, and drive more efficiency" says Nick Greenfield, chief executive officer at Candid.
Celebrating 30 years this year, Philips Sonicare has deep clinical knowledge, a broad oral care offering, and a strong network of dental professionals. Philips continuously innovates to help patients achieve a higher degree of oral care at home between dental visits. Its latest innovation is its most advanced power toothbrush, the Philips Sonicare 9900 Prestige, which uses personalized human-led technology to help patients get optimal results when brushing.
CandidPro's total orthodontic system makes clear aligners easy for dentists, ensuring they have more control in treating cases and giving them the comprehensive white-glove support they can't get anywhere else. Through CandidPro's category-defining AI-enabled CandidMonitoring technology, doctors and patients alike benefit from CandidPro's clinical support and convenient treatment approach.
Together, Philips Sonicare and CandidPro empower dental practitioners to offer their patients straighter, cleaner, healthier smiles via an integrated care journey. This includes the potential for one-click integration of at-home Zoom whitening and CandidPro aligners. The two companies are committed to offering the best complete oral care solutions to patients, delivered through professional dental services.
* Philips owns a minority interest in Candid Care.
About Royal Philips
Royal Philips is a leading health technology company focused on improving people's health and well-being, and enabling better outcomes across the health continuum — from healthy living and prevention, to diagnosis, treatment and home care. Philips leverages advanced technology and deep clinical and consumer insights to deliver integrated solutions. Headquartered in the Netherlands, the company is a leader in diagnostic imaging, image-guided therapy, patient monitoring and health informatics, as well as in consumer health and home care. News about Philips can be found at philips.com/newscenter.
About CandidPro
CandidPro's mission is to bring high quality orthodontic care to dental professionals and their patients by outfitting clinicians with the most accessible, convenient, and clinically sound clear aligner platform in the industry. From CandidPro's clinical expertise and industry-leading technology to its unmatched service model, the CandidPro platform is optimized to do more for dentists and patients. Learn more at candidpro.com.