State of Cosmetic Dentistry Survey Reports Post-Pandemic Optimism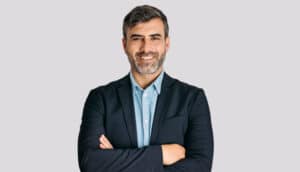 In the first major survey since the COVID-19 pandemic, the American Academy of Cosmetic Dentistry (AACD) 2022 State of the Cosmetic Dentistry Industry Survey includes new findings on popular cosmetic procedures, practice revenues, demographics, and other considerations that can inform owners, associates, suppliers and more. The report details how esthetic dentistry has been affected in a post-pandemic world — and what practices can expect going forward.
The AACD has conducted the biennial State of the Cosmetic Dentistry Industry Survey for the past 16 years, and the data is used to determine the size and impact — in terms of procedures and revenues — of the cosmetic dentistry market. The 2022 survey supports earlier data that indicate the field of cosmetic dentistry continues to thrive and shows sustained growth.
The survey includes a snapshot of current dentist and practice demographics, plus promising findings relating to the growth of cosmetic dentistry — including an increase in average patient spend. This is partly driven by AACD accredited members, whose average patient spend of more than $10,000 increased from 22% in 2019 to 30% in 2022. Among six specific procedures in question, AACD accredited members are able to charge the most, while AACD general members charge more than nonmembers.
One inevitable change is an increase in use of CAD/CAM and 3D printing. In 2022, respondents have mentioned an increase in digital imaging, most often for impressions (15%). While better materials and better smile design also remain as expected trends, artificial intelligence diagnosis and better implants are increasingly on the horizon.
In a related development, the use of digital smile design (42%, up from 34% in 2019) and 3D printing (32%, up from 19% in 2019) increased significantly. These increases were larger among AACD members and group practices.
Overall, AACD accredited members' practices average $1.45 million in revenue, compared to $1.28 million for general members and $840,000 for nonmembers. This may suggest that as more and more general dentists add cosmetic procedures to their repertoire, AACD membership may be the differentiating factor for discerning cosmetic patients.
The survey will also help practice owners, associates and dental suppliers to better answer the questions:
What would allow my practice to charge more for our services?
What were the most common dental procedures of 2021–2022?
What are some of the must-have dental tools for 2023 and beyond?
How do I grow my profit margin?
Should my practice focus more on cosmetic dentistry?
Where is the cosmetic dentistry market going?
To review the survey results, visit https://bit.ly/3zaRmpV
About the AACD — The AACD is the world's largest nonprofit member organization dedicated to advancing excellence in comprehensive oral care, combining art and science to optimally improve dental health, esthetics and function. Comprised of nearly 4000 cosmetic dental professionals in 70 countries worldwide, the AACD fulfills its mission by offering superior educational opportunities, promoting and supporting the respected accreditation and fellowship credentials, serving as a user-friendly and inviting forum for the creative exchange of knowledge and ideas, and providing accurate and useful information to the public and profession.