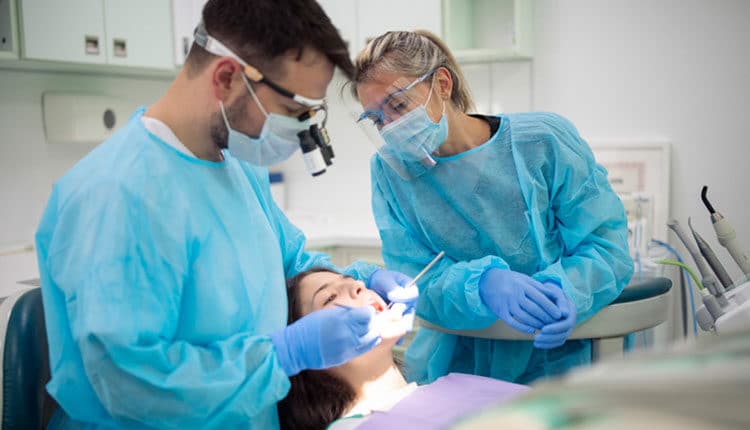 ArtistGNDphotography / E+
University of the Pacific Establishes Innovative Healthcare Collaborative
The University of the Pacific has received a $4 million lead gift from Stephen and Pamela Thorne to establish the Pacific Dental Services Health Care Collaborative, an innovative teaching and patient care facility that's said to be one of the first of its kind in a university setting. The project will include construction of a new clinical and academic facility on the University of the Pacific's Sacramento, California, campus designed to provide comprehensive healthcare to the public and an integrated teaching and learning environment for faculty and students. 
The clinical model, designed around value-based, personalized care, will offer students who are training to become oral health professionals, physician assistants, nurses, pharmacists, occupational therapists, nutritionists, social workers, and other service-oriented professions the opportunity to learn and work together. Stephen Thorne IV is founder and CEO of Pacific Dental Services, a dental support organization affiliated with more than 875 practices across the country. "This new center represents the future of oral healthcare and is an example of the dental-medical integration that will ultimately lead to better treatment and improved outcomes," notes Thorne.
The gift was made to the University of the Pacific Arthur A. Dugoni School of Dentistry, which is collaborating with the School of Health Sciences to develop the project. The Pacific Dental Services Health Care Collaborative expects to break ground in 2023 and open in 2024.