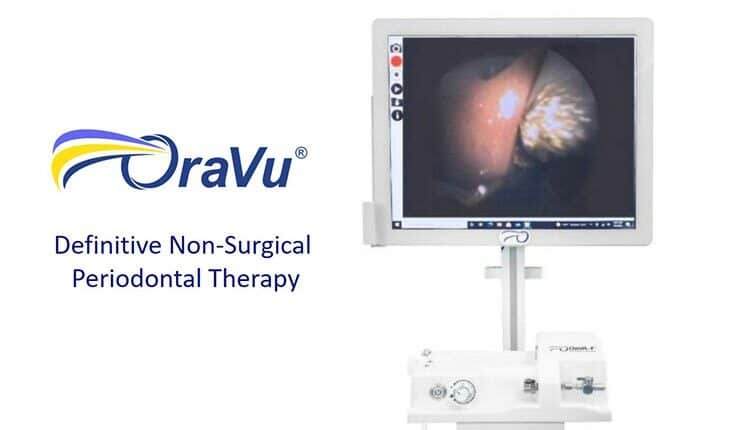 OraVu-Assisted Periodontal Therapy Supports Successful Outcomes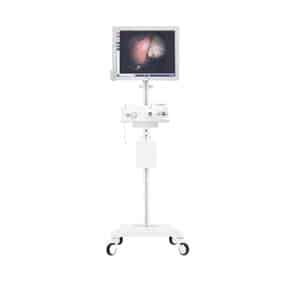 Endoscope-assisted periodontal therapy will change the way clinicians practice and have a profound effect on patients' oral and systemic health. OraVu's (480-884-1552; DeVA-1 2G -Decisions In Dentistry | OraVu) novel technologies (DeVA-1, ViRSS, and Xplorer) and protocols (Visual-SRP) are helping providers transition from painful surgeries and procedures toward modern, minimally invasive outpatient treatment.
The Dental Vision Assistant (DeVA-1) uses state-of-the-art technology designed around the way you work. This micro-endoscope system leverages OraVu's Vision & Rinse Safety Sheaths (ViRSS) coupled with its Dental Xplorer hand instrument. Combined, they provide superior performance, resolution, and safety for minimally invasive, definitive nonsurgical treatment of periodontal disease.
The DeVA-1 delivers a state-of-the-art HD image of the subgingival pocket for the Visual-SRP procedure. Visual-SRP offers superior deep cleaning versus blind scaling and root planing, which leaves as much as 40% of the calculus behind. This nonsurgical periodontal therapy provides a potential alternative to gingival flap surgery and improves overall patient health. The DeVA-1 system allows dentists and dental hygienists to perform Visual-SRP with ease and comfort for the clinician and patient.