AACD Congratulates 2022 Smile Portrait Competition Winners
The world's largest organization for cosmetic dental professionals, the American Academy of Cosmetic Dentistry (AACD), has announced three winners in its annual Smile Portrait Competition. Winners have been selected by the voting public in all three categories of the competition: The "Rising Stars" category is open to AACD members, students, residents, and lab techs who have been out of school for 10 years or less. The "Smile Aficionados" category includes AACD dentists and technicians who have been in the profession for more than 10 years, while the "Smile Art" category is open to dental professionals of all experience levels to explore the creative display of dental art in the smile with a portrait or closeup of the smile.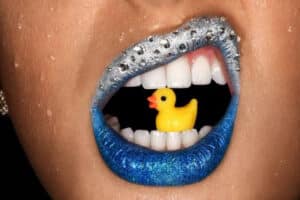 Connie Tse-Wallerstein, DDS, has been awarded the Rising Star prize for her intricate photo featuring a rubber ducky and rhinestones. Says Tse-Wallerstein, "The AACD has helped be grow as a clinician, especially through the Accreditation process … the connections and friends I have made are lifelong and meaningful."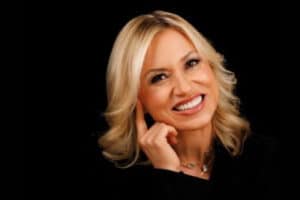 Alexander W. Tsui, DMD, takes home the Smile Aficionados title, for his classic glamour shot. "I think photography and dentistry are two sides of the same coin," says Tsui. "One seeks to capture beauty and the other seeks to create it."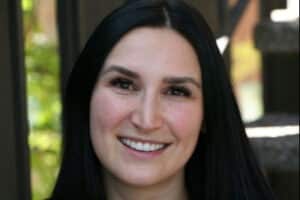 Rising Star award winner, Samantha Mohan, DDS, submitted a classic portrait of a beautiful smile. Says Mohan, "I was an oil and acrylic painter before dentistry, and I love that I get to use artistic skills in practicing dentistry!"
The AACD is proud to advance the art and science of comprehensive esthetic and restorative dentistry, and to showcase the varied clinical and artistic talents of its members with the wider dental community through the AACD Smile Portrait Competition. For more information about the winners, click here.
To learn more about the AACD or become a member, visit aacd.com/membership.