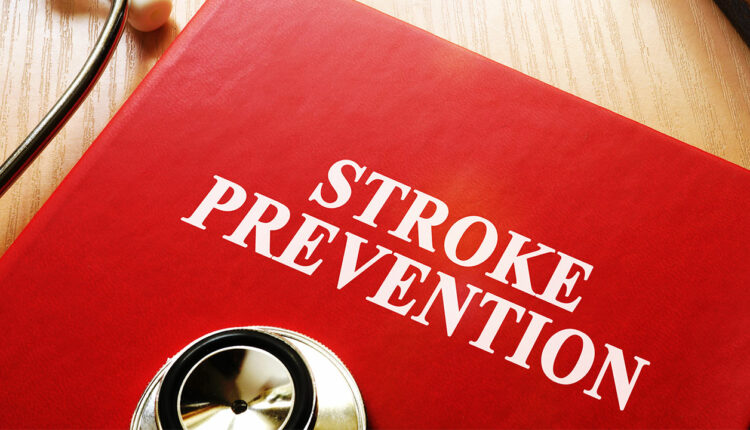 Can Oral Pathogens Trigger a Stroke?
Oral health and good oral hygiene are essential to overall health, as untreated dental infections can cause serious health problems, a new Finnish study reports.
Oral health and good oral hygiene are essential to overall health, as untreated dental infections can cause serious health problems, a new Finnish study reports. Researchers at Tampere University have found the presence of DNA from oral pathogens in the cerebral emboli of stroke patients, signifying adverse effects of substandard oral health.
Findings from the study, "Oral Bacterial Signatures in Cerebral Thrombi of Patients With Acute Ischemic Stroke Treated With Thrombectomy," published in the Journal of American Heart Association, focus on the connection between the oral/systemic link and overall wellness. According to the researchers, cerebral artery thrombosis causes 87% of strokes. The team analyzed thrombus aspirates (blood clots) removed from 75 stroke patients who received emergency treatment for acute ischemic stroke between November 2013 and January 2017 in the Acute Stroke Unit of Tampere University Hospital. Of those samples, 79% of the aspirates were reported to contain DNA from mainly the Streptococcus mitis group, belonging to viridans streptococci.
In addition to their role in the oral microbiota, Streptococcus bacteria act as pathogens once entering the circulatory system, where the bacteria can cause infection of cardiac valves. Streptococcus is considered among the most infectious agents of infective endocarditis, as it binds to platelet receptors, placing patients at increased risk for blood clots.
"Traditional risk factors for stroke are the same as those for coronary heart disease and include hypertension, hypercholesterolemia, diabetes, smoking, and obesity. Lack of control of these factors will inevitably increase the risk for stroke," says Olli Patrakka, MD, a graduate student in the Department of Forensic Medicine at Tampere University. "Poor oral health also seems to be a risk factor. Therefore, we believe that regular dental care should be made available for as many people as possible."
Of the 75 patients who underwent thrombectomies, 84% (63 participants) tested positive for bacterial DNA in their blood clot. Among them, 59 of these patients (79%) had a strain of the Streptococcus species, mainly the S. Mitis group.
The group's previous studies found the same odontogenic bacteria to be present in several cerebrovascular diseases. Blood clots that have caused myocardial infarction, aneurysms, and thrombosis in leg veins and arteries were found to contain viridans streptococci.
But more work needs to be done to better understand the exact role of oral bacteria in this process. Until additional research can further establish a link between oral pathogens and stroke, the authors emphasize oral health care as a primary preventive measure for atherothrombotic events.
Clinicians should continue to educate patients about the importance of twice-daily toothbrushing, flossing, and regular dental checkups in prevention of serious health conditions, such as an acute ischemic stroke. Maintaining the oral health of patients who have experienced a cerebrovascular event is also critical to supporting their systemic health and reducing the risk of a repeat stroke. Oral health professionals can arm caregivers and patients who have experienced stroke with special self-care instructions, helpful oral hygiene devices, and dietary adjustments to support effective oral hygiene.
Featured image by DESIGNER491/ISTOCK/GETTY IMAGES PLUS