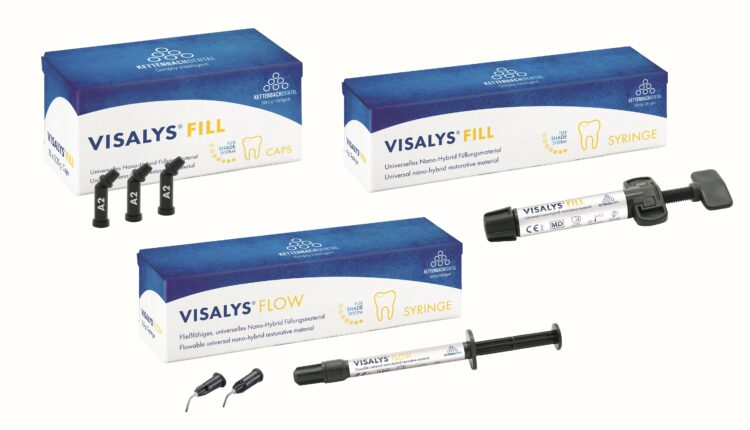 Kettenbach Introduces Visalys Fill and Visalys Flow Composites
Featuring innovative Flex Shade technology, Kettenbach's (877-KEBA-123; kettenbach-dental.com) new Visalys Fill and Visalys Flow nano-hybrid composites combine outstanding physical properties with a unique Flex Shade System that allows operators to cover the entire VITA classical shade scale with just a handful of shades.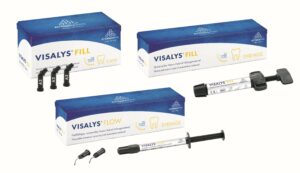 In addition to the pronounced chameleon effect of Visalys shades A1 through A4, Kettenbach offers a Bleach shade for particularly bright teeth, as well as an OA2 opaque material to conceal unwanted discolorations. This newly developed system allows dentists to quickly choose the right shade without having to stock an extensive inventory of composites.
Providers will also appreciate these materials' shade stability and durability. Designed for use in Class I to Class VI restorations, Visalys Fill and Visalys Flow feature high inorganic filler content and excellent flexural strength. Visalys Fill is easy to handle and model, and does not stick to instruments, while Visalys Flow strikes the optimal balance between flow properties and stability. Clinically, the low viscosity of Visalys Flow allows good wetting and adaptation to cavity walls for predictable outcomes.
Designed to simplify shade matching and handling, Visalys Fill and Visalys Flow deliver the mechanical and esthetic properties that make these two new nano-hybrid composites a solid choice in restorative care.