World-Renowned Researcher Passes Away
Robert J. Genco, DDS, PhD, the "father of oral science," has passed away.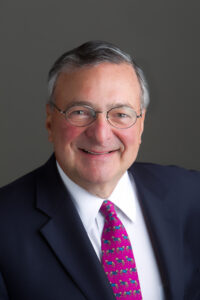 Robert J. Genco, DDS, PhD, the "father of oral science," has passed away. Hailed as a pioneer in the discovery of the oral-systemic link, the 80-year-old researcher, academician, and periodontist died unexpectedly on March 6. Dr. Genco's research in oral biology was some of the very first evidence demonstrating an association between periodontal disease and other systemic diseases, such as cardiovascular disease, stroke, and several cancers.
A longtime faculty member at the University at Buffalo (UB) in New York, Dr. Genco served as director of the UB Microbiome Center and chair of the university's Department of Oral Biology. In his more than 50 years with the university, Dr. Genco published more than 400 articles, edited or contributed to nearly 30 books and book chapters, and served in the editorial leadership of more than 10 scientific journals.
Dr. Genco received many accolades, including the Gold Medal Award for Excellence in Dental Research and Norton M. Ross Award from the American Dental Association, and the Gold Medal Award and Distinguished Scientist Award from the American Academy of Periodontology (AAP).
Kenneth Kornman, DDS, PhD, editor in chief of the AAP's Journal of Periodontology, commented about his friend and colleague, "His significant and numerous contributions to periodontal science have paved the way for even more groundbreaking research that may positively affect the overall health of millions."
Dr. Genco was a brilliant intellect and a true innovator in the fields of dentistry, periodontology, and oral biology. He will be greatly missed.
He is survived by his wife Frances Doherty Genco, RDH, BS; daughters Julie Alford and Deborah Powell; son Robert; sister Marlene Genco; brother Gordon Genco; 10 grandchildren; and two great-grandchildren. Services will be at 1 pm on March 9 at Westminster Presbyterian Church in Buffalo, New York.