Glidewell Dental to Present 2nd Annual Educational Symposium Near Washington, D.C.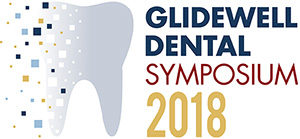 October event will update dentists on techniques for achieving clinical success
NEWPORT BEACH, Calif., April 24, 2018 (Newswire.com) – Glidewell Dental, a leading technological innovator in restorative dentistry for over 48 years, has announced the 2nd annual Glidewell Dental Symposium. Scheduled for Oct. 19-20, 2018, at the Gaylord National Resort & Convention Center in National Harbor, Maryland, near Washington, D.C., this event will include more than a dozen prominent educators providing two days of intensive instruction, with a first day of fast-paced presentations and a second day of in-depth clinical and business training.
"Dentists have more options for treating patients today than ever before," says Neil Park, DMD, scientific chair of the Glidewell Symposium and vice president of clinical affairs at Glidewell Dental. "This period of rapid innovation in dental technology presents many opportunities for clinicians to expand their knowledge and practice offerings, and to explore more effective and efficient solutions for elevating the standard of care within our profession."
The symposium brings together notable experts from many different backgrounds and specialties, including esthetic dentistry, digital dentistry, dental implants, tissue regeneration, sleep-related dentistry, practice management, and more. The event kicks off Friday, Oct. 19, with a presentation on the current and future state of dentistry from Jim Glidewell, CDT, president and CEO of Glidewell Dental, followed by an energizing lineup of informative presentations and a very special keynote address delivered by Jack Hahn, DDS, a legendary pioneer in dental implantology.
On Saturday, Oct. 20, in-depth, hands-on workshops will be led by some of the most distinguished leaders in clinical dentistry, representing faculties of such esteemed organizations as the Misch International Implant Institute, the International Congress of Oral Implantologists, and the American Academy of Implant Dentistry. The workshops will provide practical clinical information on the latest innovations, protocols, products and procedures in the field, so that clinicians can immediately implement focused techniques into their practice when they return to the office on Monday.
"Following the success of last year's sold-out symposium, we received an abundance of feedback from attendees who expressed their desire for refining their clinical skills and adopting the latest technology to grow their practice," says Park. "They inspired us to expand the event to two days, to cover even more clinical and business topics, with nearly a dozen hands-on Saturday workshops to choose from. And we've moved to a more spacious venue to accommodate a vast array of interactive exhibits and technology demonstrations — to create an even bigger and better experience than last year."
During both days of the event, the exhibition floor will be packed wall to wall with displays of 3D printing, intraoral scanning, in-office milling, the CAD/CAM workflow, dental implants, and regenerative and restorative materials, as well as live demonstrations and a virtual reality tour of Glidewell Dental's expansive R&D campus, technology center and laboratory.
The 2018 Glidewell Dental Symposium is designed for dentists, hygienists, and chairside and front-office auxiliaries, and attendees enrolled for both days will earn up to 12 hours of continuing education (CE) credits. Tuition for day 1 is $195 and day 2 is $150, with special early bird pricing of $125 and $95, respectively, when registering by July 31, 2018. On Friday, tuition includes a complimentary breakfast, lunch and cocktail reception with hosted bar; Saturday tuition includes breakfast. For the complete symposium agenda and to register, visit glidewellsymposium.com or call 866-791-9539.