UIC College of Dentistry Dean to Co-Lead Global Forum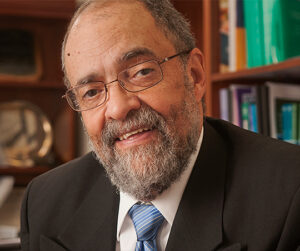 Caswell Evans, DDS, MPH, professor and associate dean of Prevention and Public Health Services in the University of Illinois at Chicago (UIC) College of Dentistry, and faculty member in the UIC School of Public Health, has been appointed co-chair of the Global Forum on Innovation in Health Professional Education. Evans will provide insight and supervise of the forum's annual workshops and meetings.
The forum founded in 2012 by the National Academies of Sciences, Engineering and Medicine, brings together stakeholders from multiple nations and professions in workshops and forums to help advance education for health professionals. Currently nine countries and 19 health care disciplines are represented in the forum.
Evans will serve a 3-year term. He also sits on the Chicago Board of Health, and on the boards of the Institute of Medicine of Chicago and the Children's Dental Health Project.