Salivaomics: Saliva extracellular RNA (exRNA) and saliva proteome Wiki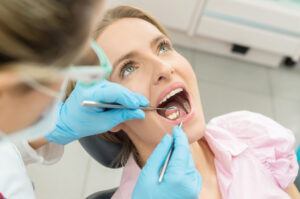 Alexandria, VA, USA – The 47th Annual Meeting of the American Association for Dental Research (AADR), held in conjunction with the 42nd Annual Meeting of the Canadian Association for Dental Research (CADR), featured a symposium titled "Salivaomics: Saliva Extracellular RNA (exRNA) & Saliva Proteome Wiki." The AADR/CADR Annual Meeting is in Fort Lauderdale, Florida, from March 21-24, 2018.
The Extracellular RNA Communication Consortium (ERCC), initiated by the National Institutes of Health Common Fund, has a mandate to study RNA circulating in the body outside of cells. It turns out that extracellular RNA (exRNA) is often functional and can be used as a biomarker to diagnose disease and track its progression. The ERCC has characterized the RNA profile of a range of biofluids. Saliva is unique in that it has a large fraction of exogenous exRNA, originating not from a person's own cells – from their dental, oral, and craniofacial tissues or from their remote organs and tissues – but from the oral microbiome, non-human passengers living in those niches.
Many researchers and clinicians are still unaware that RNA communication between cells occurs and can be leveraged into a diagnostic tool. This symposium shares new discoveries about oral exRNA biology and explains how to tailor the analysis of RNA sequencing data from saliva to account for its high fraction of exogenous RNA. Speakers will provide an overview of extracellular RNA and the consortium, highlighting the data and analysis software available in the exRNA Atlas, and will demonstrate how salivary exRNA can provide information about a systemic disease, in this instance differentiating sports players with and without concussions.
This presentation also includes an overview the proteome of human saliva, i.e. the entirety of all proteins found in saliva. The study of the salivary proteome and its diagnostic applications was funded by the National Institute of Dental and Craniofacial Research (NIDCR). The resulting data are now deposited in the NIDCR-initiated Human Salivary Proteome Wiki database, which will be presented to the public for the first time in this symposium. It will become an easy-to-use key resource for basic researchers and clinical investigators who are studying the role of salivary proteins in health and disease.
The symposium featured topics such as "Overview of the exRNA Atlas and exceRpt RNA Analysis" by William Thistlethwaite, Baylor College of Medicine, Houston, Texas, "Use Case: Salivary exRNA Biomarkers for Concussion" by Kendall Van Keuren-Jensen, Translational Genomics Research Institute (TGen), Phoenix, Ariz, "Saliva Extracellular RNA (exRNA): New Horizon in Salivary Biology" by Karolina Kaczor-Urbanowicz, University of California at Los Angeles and "Human Salivary Proteome Wiki: What Can It Do for You?" by Stefan Ruhl, University at Buffalo, N.Y.
Symposium organizers are AADR Past President David Wong, University of California, Los Angeles School of Dentistry and Roger P. Alexander, Pacific Northwest Research Institute, Seattle, Washington.