Global competition advancing students and their work in dental research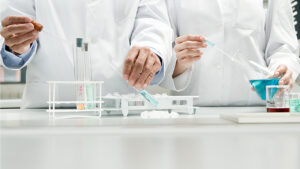 March 21, 2018 will mark the 58th Annual AADR / Dentsply Sirona Student Competition for Advancing Dental Research and its Application Awards Program and Reception acknowledging the winners of national competitions from around the world as well as the overall global winners. Dentsply Sirona knows the importance of research and is committed as a partner in empowering dental professionals to provide better, safer, faster dental care. It is therefore proud to support the next generation of dental professionals as a co-sponsor of the SCADA program.
York/Salzburg, March 15, 2018 — For nearly 60 years, Dentsply Sirona has been a partner in the Student Competition for Advancing Dental Research and its Application Awards (SCADA) program. Launched as a joint venture between the American Dental Association and Dentsply Sirona (then DENTSPLY International) in 1959, SCADA has engaged students to discover the importance of dental research while providing opportunities to advance their skills and careers with the goal of finding inspiring ways to improve dental care. As SCADA Alumni, participants of national and global competitions become part of a global community of professionals with ongoing opportunities among students, dental schools, researchers and clinicians.
In 2017, the American Association for Dental Research joined forces with Dentsply Sirona to co-sponsor the SCADA program. Each year, pre-doctoral students from around the world compete at local and national levels in the hope of reaching the final global competition to present their research alongside other winners of national competitions. SCADA now includes programs across 39 countries and nearly 7,500 students have participated in SCADA competitions worldwide. The SCADA program has held competitions in Japan since 1995 and last year every dental university in the country participated. The network of alumni in Japan is very connected and their shared experiences manifest the desire to give back by helping younger SCADA participants.
On March 21, 2018, the hard work and achievements of the 2018 student clinicians will be recognized at an evening awards ceremony and reception in Fort Lauderdale, Florida.