American Dental Association Celebrates Standout New Dentists with 10 Under 10 Award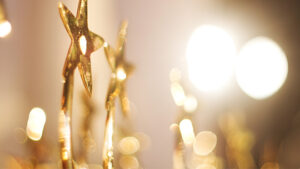 CHICAGO, March 6, 2018 — The American Dental Association (ADA) today announced the recipients of its inaugural 10 Under 10 awards, which recognize 10 new dentists who demonstrate excellence in their work, community and inspiring others.
The ADA New Dentist Committee selected dentists making an impact less than 10 years after graduating from dental school. The winners were chosen for making a difference in science, research and education; practice excellence; philanthropy; leadership; and advocacy.
"It is remarkably invigorating to see this new generation of dentists — our generation — so efficiently impact change in our communities," says Nipa Thakkar, DMD, chair of the ADA New Dentist Committee. "These selected 10 new dentists display a passionate and deliberate effort to change the face of the dental profession."
More than 200 new dentists nationwide were nominated for the award, created to shine a spotlight on the tremendous impact new dentists have on the profession and in their communities. The 2017 10 Under 10 award recipients are:
Vanessa Benavent, DDS, Clarksville, Maryland.  Benavent is the current president of the Maryland State Dental Association and has testified as an expert witness in front of Maryland legislative committees on behalf of the dental profession.
Jon Copeland, DDS, Wildwood, Missouri. Copeland is an action team leader for the ADA Dentist and Student Lobby Day. He is also a fellow in the Pierre Fauchard Academy and the International College of Dentists.
Gerald E. Davis II, DDS,Nashville, Tennessee. Davis serves as the assistant dean of academic affairs at Meharry College of Dentistry where he obtained the agreement with Microsoft for Meharry to be a developer site for HoloLens, an innovative technology that assists dental student in training.
Mai-Ly Duong, DMD., Mesa, Arizona. Duong organized an annual oral cancer walk in her community to bring awareness to the disease and how dentists can help save lives through oral cancer screening. She is also actively involved in dental science research.
Michael Kroll, DMD, Lawton, Oklahoma. Kroll is a federal dentist in the U.S. Army. He currently serves as a deputy consultant to U.S. Surgeon General for Comprehensive Dentists.
Christine Meiners, DDS, San Antonio. Meiners is a leader in the Hispanic Dental Association and her community. She initiated a program to influence high school students to pursue a career in dentistry.
Hubert J. Park, DMD, Cambridge, Massachusetts. Park founded a student-run free dental clinic while attending Tufts University of Dental Medicine and continues to provide care to underserved in Boston and internationally.
Kristopher P. Rappold, DDS, New Orleans. Rappold founded RappGuard, a company devoted to custom athletic mouth guards, which he gives away for free to high school sports teams. He also serves as team dentist and provides dental care on international trips.
Katie Vincer Sears, DDS, Columbus, Ohio.  Vincer Sears operates two dental practices that accept Medicaid in underserved areas in her community. She also offers an educational program for local community members to successfully achieve employment in the dental profession.
Amisha Singh, DDS, Aurora, Colorado. Fluent in five languages,  Singh was selected for her business savvy and entrepreneurial spirit. She has a real estate license and owned/managed a convenience store during dental school as a way to pay for her dental education.
For more information on the 10 Under 10 award recipients, visit ADA.org/10under10.