10th Annual Sedation Safety Week to Focus on Awareness of Dental Choices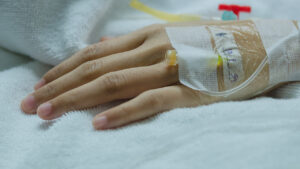 SEATTLE, March 19, 2018 /PRNewswire/ – The theme of the 10th Annual Sedation Safety Week, which runs today through Friday, is "Awareness."
Sedation Safety Week (SSW) programs and activities are free and open to all oral health professionals. Details are available at SedationSafetyWeek.com.
As it has each spring since March 2009, SSW – hosted by DOCS Education – aims to remind oral health professionals and members of the public that "Priority #1" for all dentists must be the safety of each and every one of their patients.
Over the past decade, millions of Americans have come to rely on oral sedation to help them overcome the anxiety and fear that they associate with dental visits. Nevertheless, a large portion of the adult population in the United States remains unaware of the ready availability of sedation dentistry, and of all the health and lifestyle benefits it provides.
Moreover, many dentists themselves do not realize that the patients they currently see represent only a fraction of the potential population of adults who need to be seen but are too afraid to seek out standard dental care.
It is estimated that more than 92 million Americans are fearful of visiting the dentist. Before oral sedation dentistry, many of those people postponed appointments until their pain and discomfort became overwhelming.
Beyond oral health and pain, science also links poor oral hygiene to increased risk for a wide variety of serious illnesses, including coronary disease, cancer, diabetes, stroke, osteoporosis, and rheumatoid arthritis.
One of the biggest advances that has occurred since the first SSW is the expanding universe of patients who can now safely and successfully be treated by general dentists using oral sedation. Due to improved technology and training protocols, many patients with complex medical conditions – including congestive heart failure, type 1 diabetes mellitus, hepatitis B and C, and various bleeding disorders – are being safely, comfortably, and effectively treated in-office by general dentists who've completed advanced oral sedation courses.
A broader discussion of the growing role that oral sedation is playing in dental health will be the Tuesday focus of this year's Sedation Safety Week.
On Wednesday, dentists will be invited to ask their sedation safety-related questions to members of the EliteDOCS forum, which provides 24/7 peer-to-peer and faculty responses to some of the knottiest and esoteric questions that dentists face when it comes to sedation and safety.
Thursday's topic will be the regulatory landscape and what dentists need to know about the evolving guidelines and regulations that govern the use of oral sedation.
On Friday, the Safe Sedation Dentist of the Year honoree will be revealed and profiled. Each year, a jury of dental peers selects a sedation dentist who represents the finest example of oral health professionals who elevate the dental profession and its commitment to safety.
Dentists who would like more information are encouraged to phone: 1-855-227-6505. Consumers with questions can learn more, or find a qualified local sedation dentist, at SedationCare.com.