Thomas Bobby Davis Chosen as 2018 ADA Humanitarian Award Recipient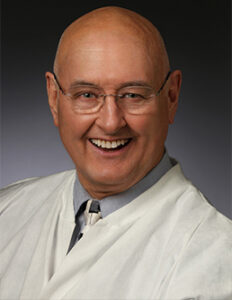 CHICAGO, January 10, 2018 — In recognition of 40 years of volunteer service in Latin America and his community in Texas, the American Dental Association (ADA) has selected Thomas Bobby Davis, DMD, as the 2018 ADA Humanitarian Award recipient.  Davis, known to patients and friends around the world as "T. Bob," will be honored at ADA 2018 – America's Dental Meeting in Honolulu, Hawaii, from October 18-22.
The ADA Humanitarian Award annually recognizes one ADA member who has distinguished themselves by creating a legacy of improving the oral health of underserved populations in the United States and abroad. The award includes a $10,000 donation to the dental charity or project of the recipient's choice.
Davis, who lives in Dallas, Texas, had been practicing for almost 10 years before he went on his first overseas humanitarian trip in 1977. In the nearly four decades that followed, he has brought more than 1,500 dental students, and about 500 dentists, to Mexico and Central America on dental humanitarian missions. Davis and his team helped people in and around Matamoros, Mexico, for more than 30 years before violence in the border town led Davis to look for another location. The group now travels to San Raymundo, Guatemala, where they treat its neediest populations.
The team's sixth trip to San Raymundo in March 2017 was its most successful yet, according to Davis. The group included 16 dentists and 50 dental students — 21 from Texas A&M University College of Dentistry (Dallas) and 29 from The University of Texas School of Dentistry at Houston. They treated 820 people, delivering more than $329,000 worth of dental care.
Davis' service has not been limited to Guatemala and Mexico. He has contributed to organizations such as the Academy of General Dentistry, the Southwestern Baptist Theological Seminary and the Southern Baptist Convention. He has also volunteered at his church as a deacon, youth worker and pianist while using his dental expertise to treat children from low income households in Texas. In 2014, the Texas Academy of General Dentistry named him its Dentist of the Year.