Oral Health America Connects with Affordable Dental Care & Improves Educational Outreach with Relaunch of Toothwisdom.org
CHICAGO, November 6, 2017 — Oral Health America (OHA) has announced the relaunch of its older adult website, Toothwisdom.org.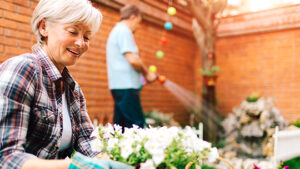 Toothwisdom.org is an initiative of OHA's older adult program, the Wisdom Tooth Project®, which strives to change the lives of older adults especially vulnerable to oral disease. The website serves both seniors and their caregivers by teaching about oral health in aging and by connecting individuals with affordable dental clinics.
The newly redesigned Toothwisdom.org includes an enhanced Find Care tool integrated with Google Maps that allows for easy search of nearby affordable clinics, a revamped Health Topics A-Z section with educational articles about improving personal oral health and a News section with posts from a variety of outlets about a variety health concerns that seniors face.
 "We are excited to announce the relaunch of Toothwisdom.org and all of its new features," said Beth Truett, president & CEO of Oral Health America. "The updated Find Care tool benefits all ages and the new responsive design allows people to use it on any device from any location. Keeping older adults apprised of their oral health in this way allows us to live out our mission of improving access to oral health care and education."
"GSK Consumer Healthcare is honored to be able to support Oral Health America and toothwisdom.org," said James C. DiMarino, DMD, MSEd, Medical Affairs director – Oral Health for GSK Consumer Healthcare. "We look forward to the many ways this important initiative will work to help change the lives of older adults who are especially vulnerable to oral disease."
 The new Find Care tool is database-driven and uses geolocation to help people find low-or-no-cost dental care clinics simply by typing in a Zip code or city. The database includes a curated list of dental clinics including Dental Schools, Hygiene Programs, Federally Qualified Health Centers (FQHCs), Health Departments, and Low Cost and Sliding-Scale Dental Clinics.
 The revised Health Topics A-Z section offers easy-to-read articles about popular older adult oral health care issues such as gum disease, dry mouth, the relationship of oral health and diabetes, and how to brush and floss.
 The News section of Toothwidsom.org includes recent stories from a variety of outlets on oral health and aging, as well as a feature called Sensational Seniors where an older adult who is living life to the fullest is highlighted.