Forward Science Pledges Assistance to Local Dental Professionals Affected by Harvey
HOUSTON
–
In the wake of one of the most catastrophic disasters to hit the United States, Forward Science announces that it will be donating a percentage of its revenue to help those affected by Hurricane Harvey. Hurricane Harvey affected many cities in South Texas, with Houston seeing an immense amount of the devastation. Forward Science plans on assisting affected dental professionals rebuild their practices.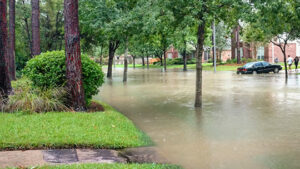 "Having been through Hurricane Katrina and now Hurricane Harvey, I have seen first-hand what these natural disasters can do to a city, both good and bad," explains Forward Science C.E.O. Robert J Whitman, a New Orleans native and now Houstonian. "I have seen the destruction a storm can create, destroying cars, homes, workplaces, and normalcy all together. But the positive aspect is to see a community and city bind together and get through these challenging times. Seeing first responders, neighbors from near & far, and local companies, like Forward Science, do everything they can for those who were affected – it's what makes America great! That is the positive outcome from a negative situation, and we are happy to play our role in helping the local community."
Forward Science is a Houston based company that was founded with a mission to save lives. Although we typically save lives through advanced technology, Forward Science is happy in being able to play a role in restoring dental and medical professionals back to normalcy in any way possible.
Forward Science is enthused to help in these local relief efforts and also regularly contributes to various national and international dental/medical outreach programs as well. For more about Forward Science's disaster relief efforts, visit forwardscience.com/Harvey and learn how you can donate today.