Delaware Dentist Chosen President-Elect of the American Dental Association
Dr. Jeffrey Cole, DDS, to assume ADA presidency in 2018 
 CHICAGO, Oct. 23, 2017 – Dr. Jeffrey Cole, DDS, a dentist in Wilmington, Delaware, is the new president-elect of the American Dental Association (ADA).  Cole was recently elected during a meeting of the ADA House of Delegates in Atlanta. He will assume the role of president of the ADA in October 2018, when he will lead the 161,000-member organization that is America's leading advocate for oral health.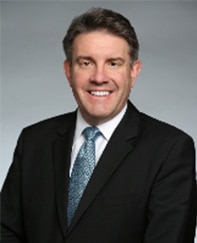 Since 2013, Cole has served as the Fourth District trustee to the ADA House of Delegates. As a trustee, he is the chair of both the Budget and Finance Committee and the Strategic Planning Committee.  Cole was a member of the ADA's Council on Dental Practice before being installed as a trustee. 
Cole is involved in several additional dental organizations including the Academy of General Dentistry, where he served as president in 2012-2013. He is a fellow of the International College of Dentists, the American College of Dentists and the Academy of Dentistry International. He was president of the Delaware State Dental Society in 2008-2009 and received the Distinguished Service Award from that society in 2015.
Cole graduated from the Georgetown University School of Dentistry in Washington, D.C., in 1986. A decade later, he earned a master's in business administration degree from Temple University in Philadelphia. Cole practices in Wilmington, where he resides with his wife Linda.